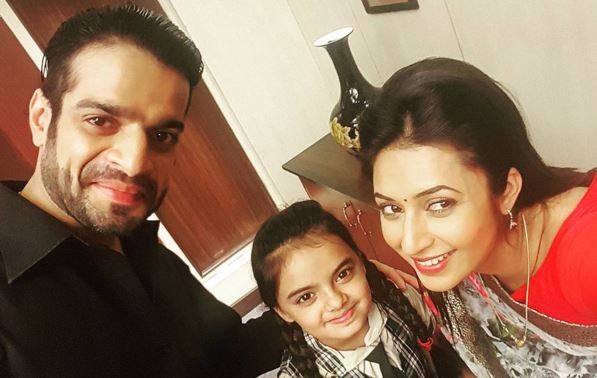 One of the prestigious small screen awards, Star Parivaar Awards, which recognises talents from the Star Plus channel every year, is set to honour actors this year as well. Like every year, Star Parivaar Awards 2016 is expected to entertain the audience with some sizzling dance performances by the actors.
"Saath Nibhaana Saathiya" actors Devoleena Bhattacharjee aka Gopi Bahu and Mohammad Nazim aka Ahem Modi will be performing on "Hua Hai Aaj Pehli Baar" song from the film "Sanam Re." "Yes, we have been rehearsing for Star Parivaar Awards. I will be performing a solo on the song 'Tera Hero Idhar Hai' and with Devoleena, I will be grooving to 'Hua Hai Aaj Pehli Baar," Nizam told India Forums.
"Yeh Hai Mohabbatein" couple Raman and Ishita (Karan Patel-Divyanka Tripathi) and "Yeh Rishta Kya Kehlata Hai" pair Naitik and Akshara (Karan Mehra-Hina Khan) are expected to set the stage on fire with their powerful performances as well.
Last year, the channel had invited some of their iconic characters like Smriti Irani (Tulsi), Shweta Tiwari (Prerna), Ronit Roy (Mr Bajaj), Sakshi Tanwar (Parvati) and some other special guests to celebrate the 15 glorious years of the awards ceremony.
The voting process for Star Parivaar Awards 2016 has started and viewers can vote for their favourites by visiting Star Parivaar Awards website and cast their vote in each award category.
Here is the list of nominees for Star Parivaar Awards 2016:
Favourite Jodi Category:
Ishita- Raman ("Yeh Hai Mohabbatein")
Akshara-Naitik ("Yeh Rishta Kya Kehlata Hai")
Sandhya- Sooraj ("Diya Aur Baati Hum")
Ram-Sita ("Siya Ke Ram")
Swadheenta-Adarsh ("Dahleez")
Favorite Pati Category:
Raman ("Yeh Hai Mohabbatein")
Sooraj ("Diya Aur Baati Hum")
Naitik ("Yeh Rishta Kya Kehlata Hai")
Ahem ("Saath NIbhaana Saathiya")
Ram ("Siya Ke Ram")
Favourite Patni Category:
Ishita ("Yeh Hai Mohabbatein")
Sandhya ("Diya Aur Baati Hum")
Akshara ("Yeh Rishta Kya Kehlata Hai")
Gopi ("Saath Nibhaana Saathiya")
Sita ("Siya Ke Ram")
Favourite Naya Sadasya (Male) Category:
Adarsh ("Dahleez")
Remo ("Dance Plus")
Shivam ("Mere Angne Mein")
Dharam ("Saath Nibhaana Saathiya")
Favourite Naya Sadasya (Female) Category:
Swadheenta ("Dahleez")
Riya ("Mere Angne Mein")
Kajal ("Silsila Pyaar Ka")
Dharaa ("Tamanna")