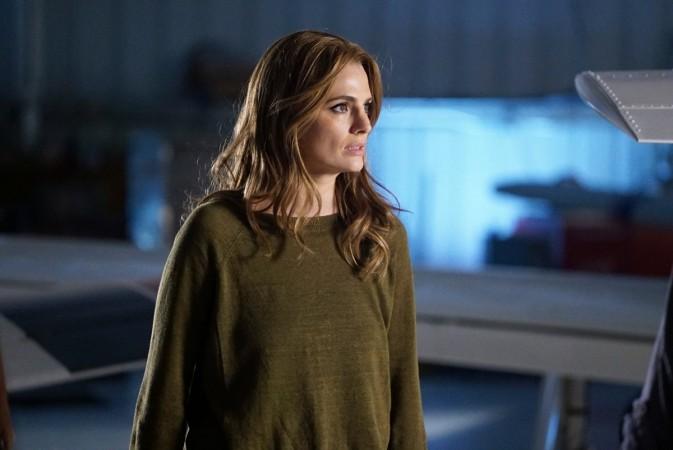 Stana Katic will celebrate her 38th birthday on Tuesday, April 26, 2016. Best known for her role as Kate Beckett in "Castle," the actress has now been in the news for her departure from the show at the end of Season 8.
Though Katic's Beckett will be seen in three more episodes, including the finale, speculations are running wild that she will die in the final episode and may not make it to Season 9.
TV Line recently reported that the details of Katic's final episode are "less than ideal," and that Season 9 will start off with time jump. "Several things. And all of them are... um... less than ideal. Also, you can probably count on Season 9, which has not officially been ordered yet, kicking off with a significant time jump," a source told the website.
Now, fans are wondering about the future of the series as ABC has not yet officially announced whether the series will be renewed or cancelled. It has been widely reported earlier that the Season 8 finale will delve into the LokSat plot. The producers of the show in a press conference had also addressed that "Crossfire" will focus on the dangerous operation of LokSat and will put the characters' lives in jeopardy. Stakes are high that Kate Beckett could be the one who will die.
Recently, Parent Herald had also reported that showrunners Alexi Hawley and Terence Paul Winter spoke about how they have prepared two endings for the "Castle" Season 8 finale episode. "We are trying to leave it in a very dynamic way which leaves open the possibility that maybe the show won't come back in the same form," Hawley reportedly said.