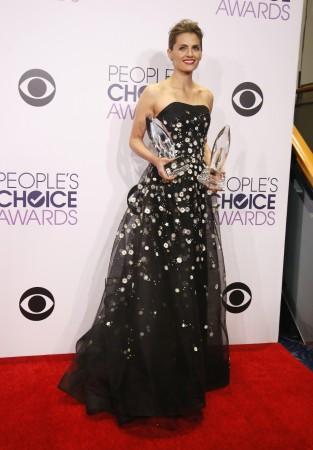 Canadian actress Stana Katic, who plays Kate Beckett in the popular ABC series "Castle", celebrates her 37th birthday on Sunday, 26 April.
Born in Hamilton, Ontario, to Croatian parents Petar and Rada Katic, the celeb became a fan favourite through her role as homicide detective in the legal drama. But, currently her future at the show is at stake as there are no updates on the renewal of her contract.
While her on-screen partner and co-star Nathan Fillion has already renewed his contract, "The Shield" actress is still negotiating with the cable network. Meanwhile, TV Line hinted on the possibilities of a positive result as Micheal Ausiello stated, "I'm hearing encouraging news on the state of Stana Katic's Castle negotiations."
Although it will be hard to continue the series without Beckett's character, actress Nina Dobrev's exit from "The Vampire Diaries" has led "Castle" fans to panic.
Earlier, the celeb had hinted at the possibility of series finale while interacting with her fans on Twitter. When one of her fans asked about the end of the show, she replied, "Proud of all we've accomplished. Grateful 4 being part of the ride."
In an interview with TV Line, she had said: "If the character is complete, if there is nowhere else to go creatively, then I think it's better to stop when you're on top."
So, fans of the NBC series will have to wait a little longer to know the future of their favourite character in the show.