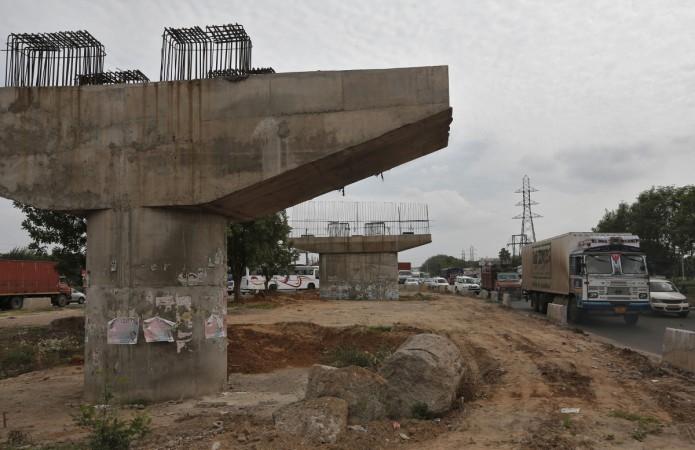 More than 300 projects meant to develop the infrastructure within the country are stalled, resulting in cost overruns to the country that is almost equivalent to the loss incurred by the exchequer in the 2G spectrum allocation scam from the UPA regime!
Each of these projects cost upward of Rs 150 crore, and the Ministry of Statistics and Programme Implementation monitors infrastructure projects worth that amount or more.
The total original cost of implementing 1,257 projects was Rs 15.76 lakh crore, and their anticipated completion cost is likely to be Rs 17.49 lakh crore, with cost overrun of around Rs 1.72 lakh crore or an increase of 10.93 percent, the ministry's flash report for July this year has revealed, according to a PTI report.
The expenditure incurred on these 1,257 projects till July is Rs 6.80 lakh core, which is 38.87 per cent of the total anticipated cost.
Moreover, of the 1,257 projects there are 331 projects, whose cost overran by 274 times.
"Out of a total of 1,257 projects, two projects have reported completion and 10 new projects have been during the month of July. Of these, 11 projects are ahead of schedule, 304 are on schedule and 274 are delayed, 331 projects are showing cost overrun and 92 projects are showing both time and cost overrun with respect to original implementation schedules," said the report.
Of the 274 delayed projects, 47 projects are delayed for a range of 1-12 months, 59 have delayed in the range of 13-24 months, 101 have delayed in the range of 25-60 months, while 67 have delayed for 61 months and above.
However the report stated if delay is calculated with reference to latest revised schedules of completion, the number of delayed projects decreases to 215.
The PTI report also said that of the 1,257 projects, 372 are mega projects worth Rs 1,000 crore and above. And the expenditure incurred on these mega projects till July was Rs 5.70 lakh core.