The Centre is reportedly keen to speed up its disinvestment programme in the remaining three months of fiscal 2015, even as concerns are being raised about its ability to meet the target of ₹60,000 crore from stake sale in public sector undertakings (PSUs).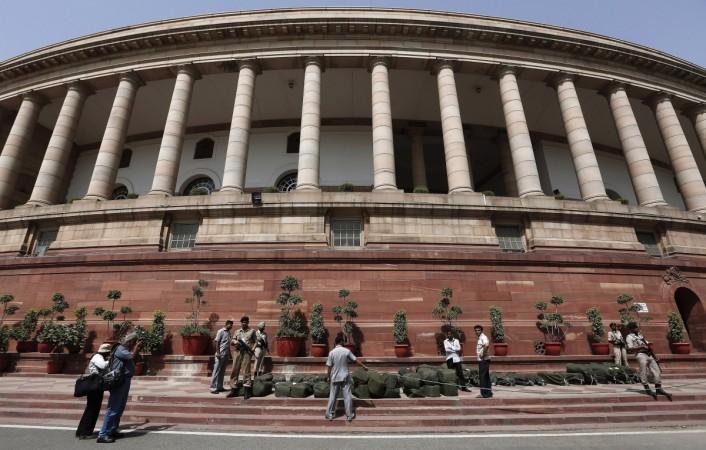 A senior government official said that the Centre is actively engaged in pushing through as many stake sale as possible in the months left, to meet a sizable chunk of its budgeted revenues, reported Financial Express.
The official pointed out that though back-to-back stake sales have their limitations, circumstances have forced the government's hand.
For the current fiscal, the government has set itself a target of ₹63,425 crore, to be achieved by divesting its stake in SUUTI, Balco, Coal India, Hindustan Zinc, ONGC and NHPC.
The previous years have seen the government failing to meet its own expectations.
For the new government, tax collections have registered poor growth, adding to its woes and forcing it to depend on disinvestment proceeds to fund its fiscal deficit estimated at 4.1% in fiscal 2015.
Official sources point to stake sale in energy majors – Coal India Ltd and ONGC – as crucial to achieving the disinvestment target.
The government is looking at various options for the stake sale process, including another exchange traded fund.
Its drive to sell 10% stake in Coal India is hampered by the still-open position of a full-time chairman and managing director.
The Centre's inability to articulate its stance on the subsidy sharing formulae for oil proves a hindrance, which bankers have made compulsory before going ahead with ONGC's stake sale.
A 5% stake sale in ONGC would fetch almost ₹16,000 crore.

In the first week of December, the Centre kicked off its disinvestment programme with 5% stake sale in Steel Authority of India Limited (SAIL,) raising ₹1,725 crore.
Stake sales in Hindustan Zinc (HZL) and Balco could fetch the government almost ₹15,000 crore, towards which the Centre is seeking further clarity, as the Supreme Court is hearing a petition in HZL's disinvestment, with the judgement awaited.
In case of Balco, the finance ministry headed by Arun Jaitley is waiting for the valuation report before deciding on stake sale.
With the year end approaching, chances of a stake sale in the last two weeks seems unlikely.
However, January 2015 could witness an accelerated pace, with the Centre, PSUs and banks working together to make the disinvestment process a success, giving the government a better chance to implement key reforms that are critical to improve the structural abilities of the economy.