In the first week on December 2017, Google has started the official rollout of Android 8.1. What else an Android lover would want at the end of the year? The news was made public through a Google blog post about Android Oreo Go, a customized version of Android which is designed for low-end devices.
"We're excited to announce that this software experience—Android Oreo (Go edition)—is ready, and launching as a part of the Android 8.1 release tomorrow," says Google blog post.
This post surfaced on the web on December 5 and suggests that the owners of Pixel and Nexus phones -- or you can say smartphones by Google-- will soon start receiving notifications for the update very soon.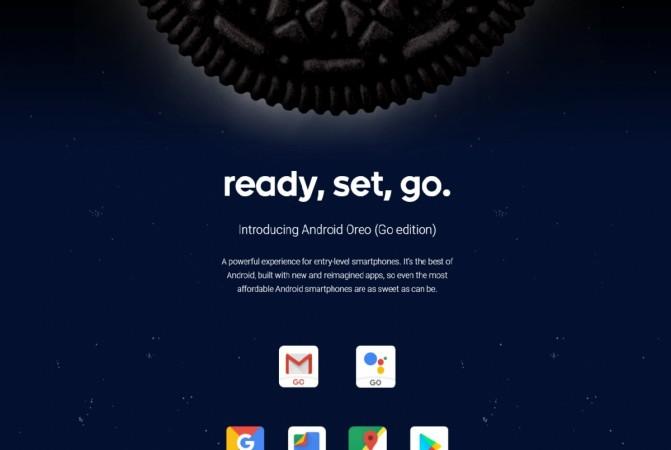 There is no official changelog available at the moment, but thanks to two Developer Previews we have some basic idea of what changes Oreo 8.1 would bring with it.
The first Developer Preview was launched on October 25, which brought in improvements to the way Android handles multiple notification alerts. The second Developer Preview was just a week ago; it was an update which contained bug fixes and optimizations.
The Oreo 8.1 update is expected to feature Neural Networks API which will allow apps to take advantage of the hardware acceleration and reduce latency, network loads, and keep sensitive data on the device itself. So if your phone comes with a dedicated AI chip, the API will be able to take advantage of it. Or else, it will put the load on the CPU.
Pixel Visual Core, which is Google's first custom-designed co-processor present only on Pixel 2 and Pixel 2 XL for machine learning and image processing, is now available to third-party developers. Apps that use the Android Camera API will be able to shoot in HDR+ with this update.
The Oreo 8.1 update will allow apps to detect WebView attempts which could navigate to known bad URLs so it will support safe browsing. Moreover, with the update, Apps will be limited to one notification alert sound per second.
There's good news for users who love using Bluetooth devices. With this update, they can see how much battery is left on their device straight from the Quick Setting shade.
This update will improve the security feature of the Fingerprint scanner and users will now be able to permanently lock out anyone who fails to unlock the device with an unregistered fingerprint.
The update will bring Colors menu to Display tab for Pixel 2 and 2XL. Three options will be available -- Natural, Boosted, and Saturated. Android 8.1 update will also fix the issue of Nexus 5X, which was not playing audio through the speakers. In addition, it will also fix the audio distortion in video playback in Pixel 2 and 2 XL.
The first line up for the update will reach the owners of Pixel and Nexus devices, but we're expect to see the latest version of Android on other Oreo-powered phones without delay.