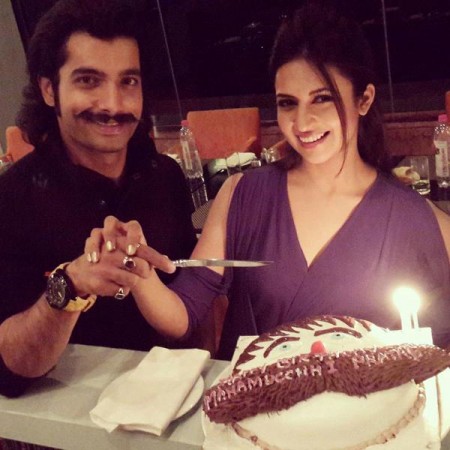 It's been a few days since the Divyanka Tripathi, Ssharad Malhotra announced their split. Although the two called the breakup an amicable one urging the media to be a considerate about their reasons to part ways, recent reports suggest the "Bharat Ka Veer Putra – Maharana Pratap" actor cheated on his girl with a co-actress.
"Ssharad's meandering ways forced Divyanka to pull the plug. Apparently Divyanka came to know of Ssharad's fling with his Maharana Pratap co-star Rachna Parulkar. Rachna was previously rumoured to have also been involved with married co-star Ashish Choudhary, when they were working together on Zee TV's Ek Mutthi Aasmaan," Bollywood Life quoted a source as saying.
However, these are mere speculations as no official announcement has been made by the concerned parties. And, the reasons fuelling the split are best known to them. While Ssharad remained unavailable for a comment, Divyanka denied it straight out.
In their statement confirming the split, the couple said it was the beautiful memories they share with each other, which are helping them go different ways peacefully.
"The decision of calling off the relationship is mutual. We had a beautiful journey and the most lovely memories are helping us part ways cordially. Yet, it's a painful process and speculations only increase the pain. We request the media to be considerate. This is the final word on this subject and we won't be talking about what went wrong in our relationship. We believe it wasn't destined to last," The Times of India quoted the statement issued by the star couple.
Divyanka-Ssharad's love story commenced seven years ago when they first met on the sets of "Banoo Main Teri Dulhann". They have both maintained stern silence over their affair, until last year when he decided to come clean on it.
Calling Divyanka his "the one", Ssharad said he was in a rush to settle down but whenever it happens, it'll be her. The actress was, however, shocked with the revelation as he is known for his shy personality.