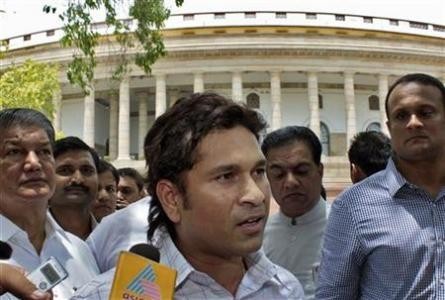 Exposing the fragility of Income Tax website yet again, the Mumbai police probing the alleged hacking of Anil Ambani's e-filing of income tax returns have stumbled upon a similar case, wherein they learned that another chartered accountant student from Noida had accessed I-T accounts of Bollywood actors Shah Rukh Khan and Salman Khan, and cricketers Sachin Tendulkar and MS Dhoni.
The incident came to light barely two weeks after a 21-year-old chartered accountant student from Hyderabad was booked under Information Technology Act for allegedly hacking Anil Dhirubhai Ambani Group (ADAG) chairman Anil Ambani's e-filing of income tax returns.
Mumbai police found out during the probe that Ambani's I-T account was also accessed by Sanchit Katiyal (22) from Noida, who also accessed the I-T details of SRK, Salman, Sachin and Dhoni.
"We found out that the account was accessed from two places - Hyderabad and Noida. Our investigation led us to the girl from Chikkadpally.When we asked her, she denied she had accessed the account from Noida, or for that matter knew anybody there. We, therefore, realised that one more person had hacked the account," Senior Inspector Mukund Pawar, incharge of the Cyber Crime Cell, told the Times of India on Wednesday.
Katiyal, who merely went through the accounts of the big names (without downloading), reportedly told the police that he did it out of curiosity. He has been booked by the Cyber Crime Cell for the offence.
Less than a fortnight ago, a young woman, 23, who is pursuing chartered accountancy articleship at Manoj Daga & Company in Chikkadpally, Hyderabad, was booked by the police under Information Technology Act for allegedly hacking Ambani's account with an intention to know his income and tax returns over a period of time.