Following a chargesheet filed against Bollywood actor Shah Rukh Khan in relation to copright violation regaring his upcoming film "Ra.One", Bombay High Court today directed SRK to deposit Rs.1 crore with the court before releasing the film.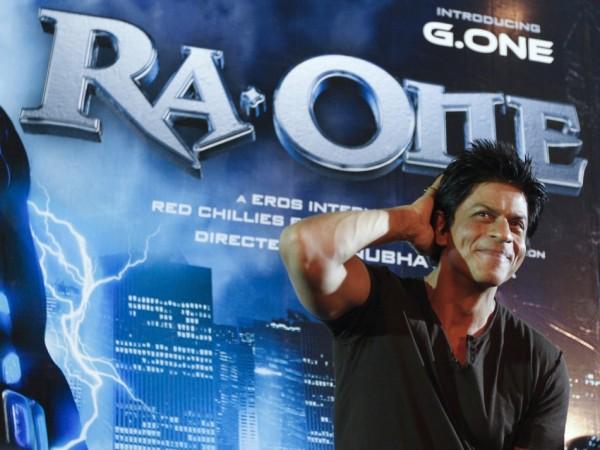 "The defendants (Shah Rukh, his production house Red Chillies Entertainment and Eros Entertainment) are directed to deposit a sum of Rs.1 crore as pay-order to the court and then release the movie," DNA quoted the court as saying.
The court heared the petition filed by television producer and writer Yash Patnaik, who contended that he is the original copyright owner of the concept and the content of "Ra.One" produced by Red Chillies Entertainment.
"If the defendants failed to deposit the money by tomorrow tomorrow, an injunction against the movie's release would become operational," said the division bench of Chief Justice Mohit Shah and Justice Roshan Dalvi. "It is the most unfortunate part of the film industry that people use others' concepts and then don't want to pay or give them credit," the bench remarked. The court has kept the final decision on the issue of copyright violation pending and would hear arguments in due course of time.
Patnaik had sought a stay on the film's release until he was given credit for the concept of the futuristic superhero character that Shah Rukh plays in "Ra.One." He had sought ten per cent of the profits, in case he was not given the credit. "The super-villain of Patnaik's script was called "One" which has been used by Shah Rukh Khan in the movie's title," claimed Patnaik's lawer Ravi Kadam.
According to the allegation, the superhero character resembles with the one in Patnaik's concept of 2006, in "attributes and appearance". Further, Kadam also stated that his client Patnaik had discussed the concept with the scriptwriter of "Ra.One" Mushtaq Sheikh in 2006.
Claiming SRK's script is different from Patnaik's concept SRK's lawyer Virendra Tulzapurkar, says, "Patnaik cannot claim copyright, as he had developed his concept with a team of experts he had engaged."
The recent allegation by Kadam will add woes not only to SRK but also to the official distributor Eros Entertainment, who had acquired world wide distribution rights at Rs.150 crore and started transporting prints to theatres.
The judges, while adjourning the hearing for a later date, remarked that "prima facie there has been a copyright violation".
"Ra.One" directed by Anubhav Sinha is slated for release on October 26. The film features Shah Rukh Khan, Kareena Kapoor and Arjun Rampal in the lead roles.