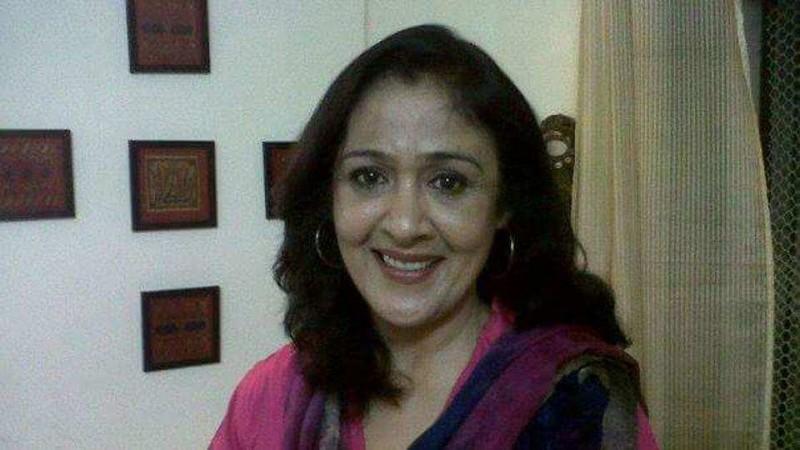 Actress Sujata Kumar, who played the role of Sridevi's elder sister in film English Vinglish, passed away in Mumbai on Sunday, August 20. She was suffering from metastatic cancer, which had relapsed after successful treatment a few years ago.
Sujata Kumar was the sister of actress-painter Suchitra Krishnamoorthi and had starred in various films, but it was her role in English Vinglish that brought her the recognition she had been looking for. She later starred in Sonam Kapoor-Dhanush starrer Raanjhanaa and was also seen in Anil Kapoor's television series 24, among other projects.
"Our beloved Sujata Kumar has passed away and moved on to a better place leaving us with an umimaginable void. She left us an hour ago at 11.26 pm on the 19th of august 2018..Life can never be the same again..." Suchitra Krishnamoorthi posted on Facebook after her sister's death.
On Saturday, as Sujata Kumar was battling for life, Suchitra had posted, "It feels like somebody has plunged a hard cold knife into my heart and ripped the ground from under my feet as i sit outside the ICU and pray for my Suzie Puzie. My sister my mother my best friend my darling Sujata Kumar as she battles for her life inside. Please join me and my family in our prayers for her."
Suchitra added the funeral details of Sujata Kumar: "We are bidding our last farewell to Sujata Kumar at Juhu Crematorium, Vile Parle west, near Pavan Hans today 20th august 2018 at 11 am."
Our condolences to the family of Sujata Kumar.
Recently, Bollywood actress Sonali Bendre was also diagnosed with metastatic cancer and is currently undergoing treatment in the US.