In another twist to Sridevi's death mystery, injury marks have been found on her body, according to Asianet.
Unlike previous reports, now injury marks have reportedly been found on Sridevi's head and body. The Asianet report also stated that husband Boney Kapoor has been questioned for the third time.
The forensic report had stated that Sridevi died due to accidental drowning after losing balance and falling into the bathtub. However, nothing about the injury marks were mentioned in the previous reports.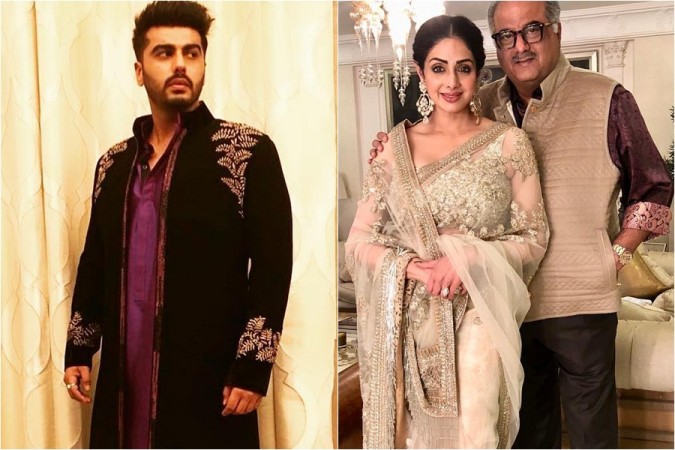 Meanwhile, Sridevi's step-son Arjun Kapoor has rushed to Dubai to be with his father Boney Kapoor at this critical time. Sridevi died in Dubai on February 24. The body of the veteran actress is yet to be brought to India as the legal formalities are being wrapped up. Sanjay Kapoor and Boney have been in Dubai since quite some days to finish off the process.
Now, Arjun has also gone there to support his father during this tough time. "Arjun has gone to Dubai this morning to be with his father at the hotel while the formalities are being wrapped up and to oversee the return journey," Yash Raj Films stated in a statement.
According to the forensic report, Sridevi died due to accidental drowning on Saturday night in her hotel bathroom. The actress had gone to Dubai to attend a family wedding. While initially it was reported that she died due to cardiac arrest, the forensic report later stated that she passed away due to accidental drowning. Traces of alcohol was also present in her body, according to the report.
The 54-year-old actress' sudden demise left the entire nation shocked and saddened. The funeral process will begin as soon as her body reaches Mumbai.