Two pretty stars kids – Jhanvi Kapoor and Sara Ali Khan – are set to make their grand debut soon. The two young ladies already have a good fan-following, but there are constant comparisons between the duo as well.
However, Sridevi is of the opinion that such comparisons and competitions are bound to happen, and it helps in improving one's work.
"Competition can never be eliminated from this industry. There is nothing wrong with it. It keeps you on your toes, making you work harder. But, the biggest challenge lay in bettering your craft, and faring better than you did the last time. You don't have to turn your face away from each other just because you are pitted against one another at work," Sridevi told Mid-Day when asked the comparisons between her daughter Jhanvi and Saif Ali Khan's daughter Sara.
While Sara has currently been shooting for her debut film Kedarnath starring Sushant Singh Rajput, Jhanvi will enter the world of cinema with Karan Johar's production Dhadak.
"I can't help but give her tips about everything – from how to dress to what she eats. Children have their own minds. When it comes to her work, I don't want to advise. She must cultivate her craft all by herself, make her own choices and chart her own path," Jhanvi's mother added talking about her preparations.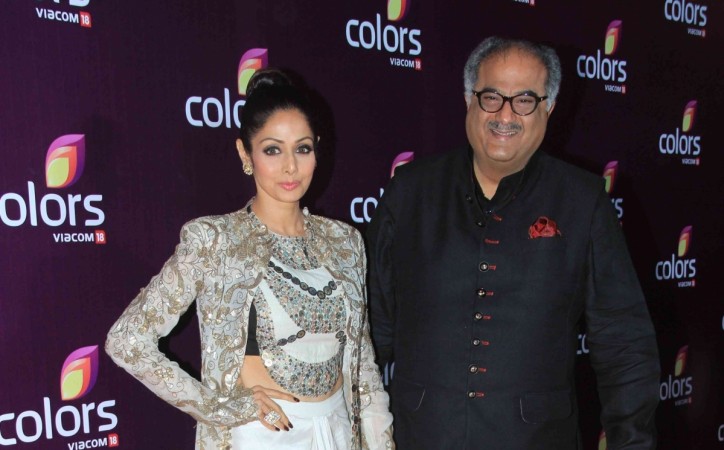 In other news, Jhanvi might get her second film even before her debut. There were reports that Rohit Shetty was willing to cast Jhanvi opposite Ranveer Singh in an upcoming thriller. Sharing screen space with Ranveer Singh in her very second film will certainly be a big thing for any new comer.
Jhanvi's debut film Dhadak will be a Hindi remake of Marathi hit movie Sairat. The young aspiring actress will share screen space with Shahid Kapoor's half brother Ishaan Khattar. Shooting of the movie is likely to commence next month.