Sridevi's funeral takes place today and all eyes are set on the cremation ceremony. The last rites of the Bollywood actress will not only bring rest to Sridevi but also to her death's news circus hosted by Indian media houses over the past few days.
While Indian TV channels stooped to a shameful low discussing the mysterious cause of her death, international media lauded the actress with the respect and love she truly deserved. Writing an obituary for the actress, CNN penned down an article calling that she was "undoubtedly the queen of the world's biggest film industry" and dubbed her as the industry's "first major breakout superstar."
Looking back at her career, the article highlights her contribution in the 1980s and 90s by portraying that the strong female characters which "redefine the role of women in South Asian cinema," apart from dominating the box office.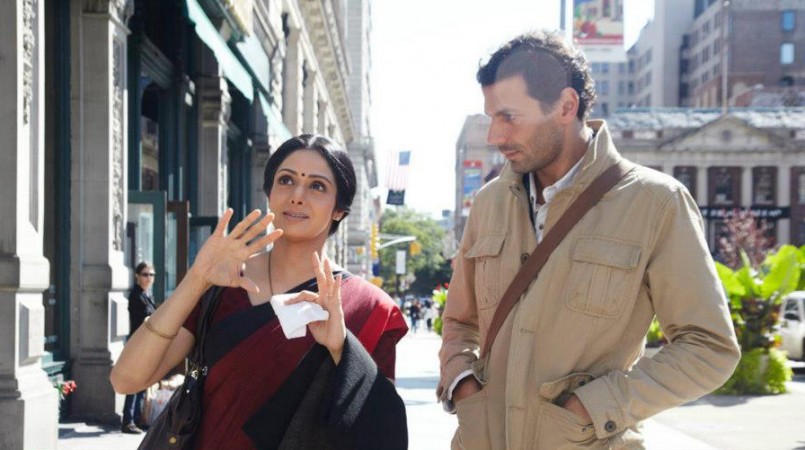 "Sridevi's fame coincided with a period of growing consumer wealth within India, as younger audiences looked to the cinema to provide a new, more metropolitan identity. The result was an entire generation of young women, across India and beyond, who came of age inspired by Sridevi's onscreen performances, dance-routines, and songs," CNN wrote.
Like the CNN, The Independent also carried an op-ed dubbing her as "a feminist trailblazer." The piece, written by Ashanti Omkar, said, "For many in the West, her name may evoke images of Bollywood cliches and dancing around trees, but for Indian women she was so much more than that: a strong, independent woman; a feminist inspiration; a true trailblazer who fought to change perceptions of women in cinema, and still won over the hearts of a patriarchal nation."
There is no doubt that the late Bollywood actress impacted several lives, a proof of which is seen as fans throng to Lokhandwala's Celebration Sports Club in Andheri, Mumbai, to pay their last respects. As photos emerge from the venue, countless fans, Bollywood stars, and celebrities from different walks of life are joining the Kapoor family to bid goodbye to the industry's first female superstar.
The cremation ceremony is scheduled to take place at 3.30 pm at Vile Parle Seva Samaj Crematorium and Hindu Cemetery, next to Pawan Hans, SV Road, Vile Parle West, today. Her last journey starts at 2 pm from her residence in Andheri.