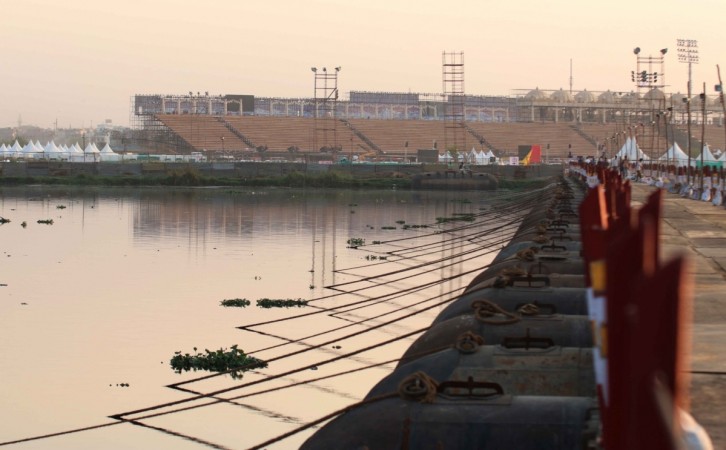 Even as the World Cultural Festival, slated to be held over the weekend by spiritual guru Sri Sri Ravi Shankar's Art of Living foundation, threatens to come undone over environmental concerns, it has also reportedly failed to match up to the security standards necessary for Prime Minister Narendra Modi's scheduled visit.
While Modi is slated to inaugurate the event on the banks of the Yamuna Friday, his Special Protection Group that assessed the security situation deemed the venue as unsafe for the prime minister, as per reports.
The expected footfall of 35 lakh people, which has worried green bodies about the impact on the Yamuna's ecosystem, has become a matter of concern for security officials as well.
"The scale of the event is like the Republic Day Parade. But, the Rajpath lawns are sanitised long before Jan. 26 ... This can't happen here," a security official told NDTV.
The lack of controlled access to crowds as the venue is open and spread across 1,000 acres on the Yamuna banks is also a matter of security concern, according to Hindustan Times.
India is already on a terror alert following intelligence input from Pakistan that 10 terrorists had entered the country from Gujarat. Some reports suggested they may also target Delhi.
Meanwhile, the National Green Tribunal is expected to come to a decision on the ecological impact of the planned event by Sri Sri Ravi Shankar's Art of Living.