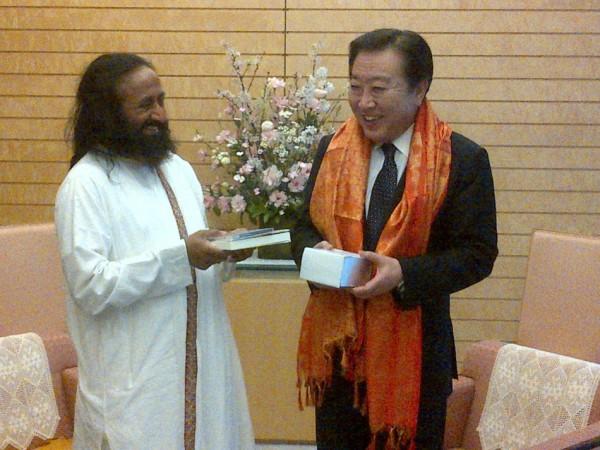 Amidst escalating tension in the Eastern Asiatic regions due to North Korean's rocket launch on Friday, Indian spiritual leader Sri Sri Ravi Shankar has called for creating a stress-free and violence-free society.
The spiritual leader was in Japan on his three-day tour as a part of his world tour campaign called "Waves of Happiness" which aimed at spreading the message of a stress-free and violence-free society.
Addressing the students of Tokai University, Sri Sri said, "A stress-free and violence-free society is the birthright of every individual. We will create waves of happiness in Japan."
Meanwhile, Japanese Prime Minister Yoshihiko Noda lauded Ravi Shankar. The Prime Minister said, "I am very happy that Sri Sri visited the epicenter of the tsunami and met with the displaced victims. I appreciate the participation of The Art of Living in Japan where the suicide rates are becoming very high."