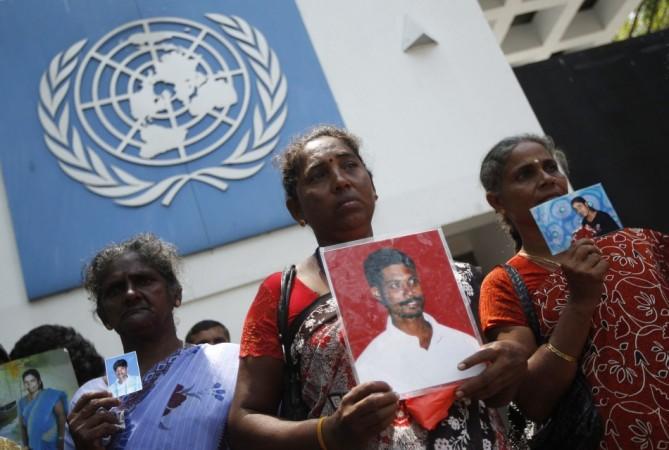 The Tamil Nadu government has shut down as many as 525 engineering colleges affiliated to Anna University in connection with the anti-Sri Lanka protests across the state.
Students from various parts of the state have been holding protests since last week, demanding several measures against Sri Lanka, including an independent probe on human rights violations against Tamils and moving the International Court of Justice.
The move of the state government to shut down colleges came a day after Dravida Munnetra Kazhagam (DMK) pulled out of the Congress-led United Progressive Alliance (UPA) coalition, saying that the centre didn't do enough for Sri Lankan Tamils.
The decision of the government to shut down colleges indefinitely has left students confused.
"We don't know when our college will re-open as the administration didn't convey anything about it. Some colleges have declared holiday for 15 days," said a final year engineering student from Manipur, who has come to Bangalore.
"The state government or college administration should announce the college re-opening date a few days in advance, as students from other states have left for their homes," said another student.
Protests across the state intensified ahead of voting on the UN resolution on Friday.
The M Karunanidhi-led DMK party had withdrawn support to the UPA over its failure to amend the UN resolution against Sri Lanka for alleged war crimes committed against the Tamils.
The DMK and the All India Anna Dravida Munnetra Kazhagam (AIADMK) have been demanding that the words "Eelam" and "genocide" be introduced in the UN resolution.
"The DMK has always worked for the Tamils and has been demanding a tough stance against the Sri Lankan government over war crimes against Tamils," Karunanidhi said while addressing a press conference in Chennai. He also said that the government is not doing enough for the Tamil cause.
The United Nations Human Rights Council (UNHRC) passed a resolution against Sri Lanka for the alleged war crimes last year after India and 23 other countries voted in favour of the US-sponsored resolution. Through the resolution, the United States, the European Union and India urged Sri Lanka to investigate the atrocities committed by the Sri Lankan army and the Liberation Tigers of Tamil Eelam (LTTE).