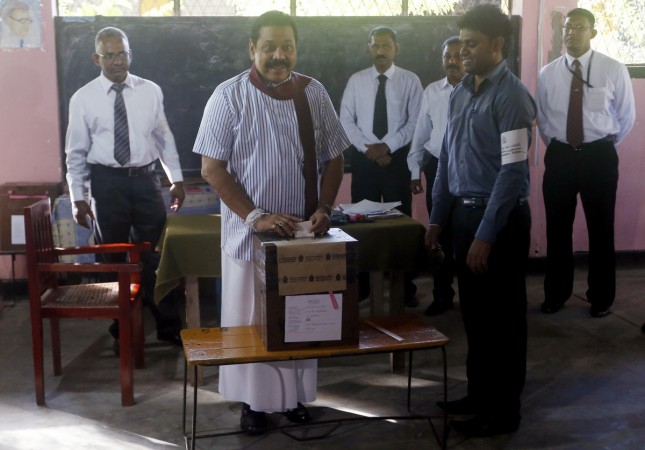 Sri Lankan President Mahinda Rajapaksa conceded defeat in a shocking election that will bring his former aide Maithripala Sirisena into power.
According to latest poll figures, Sirisena has taken a lead of more than 1,50,000 votes over the incumbent President, and is expected to be declared victorious by a margin of as many as 4,00,000 votes.
Rajapaksa has officially conceded defeat and also vacated Temple Trees, his official residence early on Friday.
"The President had talks with the main opposition leader Ranil Wickremesinghe and conveyed his wish to let the new President take over without any hindrance", a statement from Rajapaksa's office said.
Rajapaksa seems to have failed in his call to people to choose between a 'devil they know' and an unknown angel.
Rajapaksa had soared through the previous elections garnering more than 58% of the votes, riding on the Army's victory against the Liberation Tigers of Tamil Eelam (LTTE) separatists in 2009.
However, after a ten-year rule, Rajapaksa faced a stiff challenge of the people's need for a change as well as the growing popularity of his former minister Sirisena.
The latter had walked out of the Rajapaksa government a day after the polls were announced, and had promised voters to end nepotism and corruption.