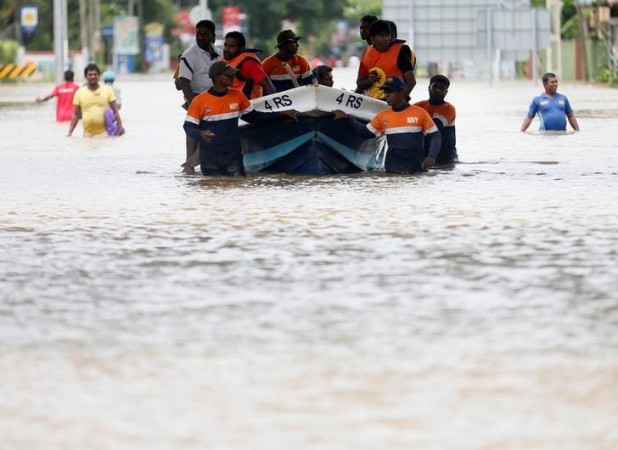 The death toll in Sri Lanka's worst floods since 2003 on Sunday rose to 126, as security forces and rescuers stepped up search and rescue operations after weather condition improved and floodwaters receded. Around 4,23,068 people belonging to 1,09,773 families were affected in 15 districts due to the flood situation, the Disaster Management Centre said.
According to the Centre, nearly 100 people remain missing while 1,00,924 people belonging to 24,374 families were shifted to 304 safe locations.
"Although the heavy rainy condition has reduced temporary, showery conditions are likely to enhance again over south-western part of the island from 29th May 2017," the Meteorological Department said, according to PTI.
The Department added that windy condition is expected to continue over the sea areas and the winds can pick up strength during the showers. The fishing community in the country has been alerted.
Sri Lanka's tri-forces personnel including more than 1,000 Army troops have been engaged in the rescue and relief operations.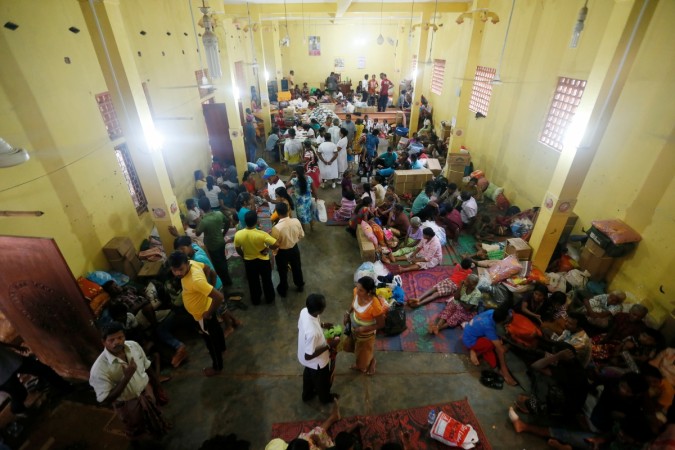 India was the first country to respond to the emergency in Sri Lanka on Saturday, dispatching three Navy ships with emergency supplies to aid Sri Lanka in the rescue and relief efforts.
Indian Navy Ship (INS) Kirch was diverted to the Sri Lankan capital on Saturday to provide immediate assistance to food relief operations in the country. Reports state that two more Indian Navy ships -- NS Shardul and INS Jalashwa-- have also been dispatched for Sri Lanka with relief materials including food, water and medicines.
Sri Lanka is witnessing its worst flooding since May 2003, when around 250 people were killed and more than 10,000 homes were wrecked in the calamity, according to officials.