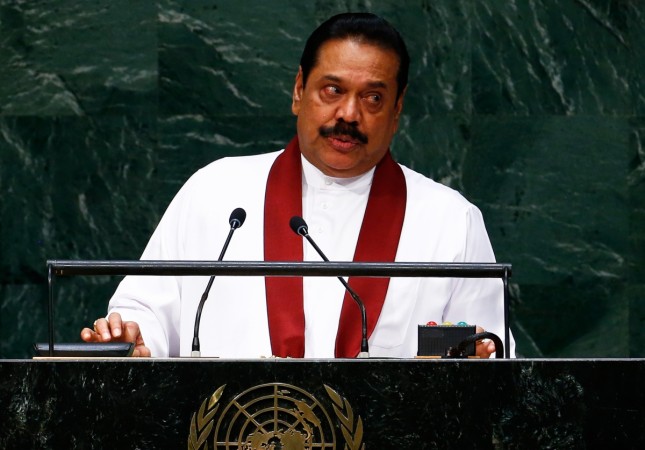 As the country went to polls on Thursday, incumbent Sri Lankan President Mahinda Rajapaksa, who is facing a stiff challenge in his attempt at a third term, once again reminded the voters of his victory over Tamil Tiger separatists in 2009.
State-controlled television channels reportedly played images from the Paris shooting on Wednesday, followed closely by old footage of the war against LTTE. "When we see these images we get reminded of the history of terrorism in Sri Lanka," the television announcer said, according to Reuters.
The terror attack at the satire magazine's office in Paris was covered globally, and Rajapaksa too issued a statement condemning the attack.
"The world needs to come together to fight all forms of terrorism wherever it happens," the Sri Lankan President said on Thursday, Colombo Page reported, citing 30 years of terrorism in the island nation.
"This brutal attack is another reminder of how easily terrorism can destabilise a country and how vigilant governments must be to ensure that terrorism doesn't raise its head," he said.
Rajapaksa had soared through the last elections on the victory against the separatists, winning 58% of the votes.
On Thursday, however, as 15 million people are set to vote in the election, Rajapaksa's opponent and former minister Mithripala Sirisena seems to be high on popularity charts, promising an end to corruption and to Rajapaksa's executive presidency that gave him unprecedented power.