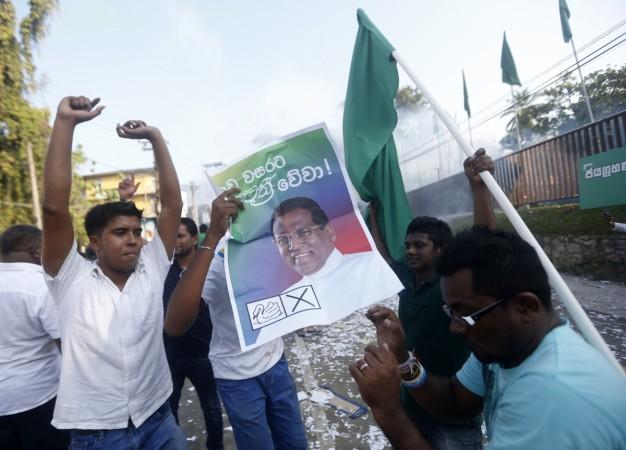 Mahinda Rajapaksa's defeat in the presidential elections in Sri Lanka was hailed by the political parties in Sri Lanka on Friday.
Tamil Maanila Congress leader BS Gnanadesikan said that the outcome was expected since it centred around the Tamils in the island nation being united against Rajapaksa, reports the Hindu.
Gnanadesikan also added that Maitripala Sirisena, the President-elect, should uphold the rights of the minority population.
The verdict was also welcomed by the Congress. Party spokesperson A. Gopanna said that transfer of power to the Tamil minority should be the major agenda of the new government.
Meanwhile, Prime Minister Narendra Modi congratulated Sirisena on his victory in the Sri Lankan polls and reaffirmed India's continued support for the nation's peace and development.
"I spoke to Maithripala Sirisena and congratulated him. I congratulate the people of Sri Lanka on the peaceful and democratic poll process," the prime minister said in a statement.
He added: "As a close friend and neighbour, reaffirmed India's continued solidarity and support for Sri Lanka's peace, development and prosperity."
More than 11 million people voted across Sri Lanka on Thursday in the presidential election. Incumbent president Mahinda Rajapaksa, who has conceded defeat, was in power since 2005 and was fighting for an unprecedented third term.
(With inputs from IANS)