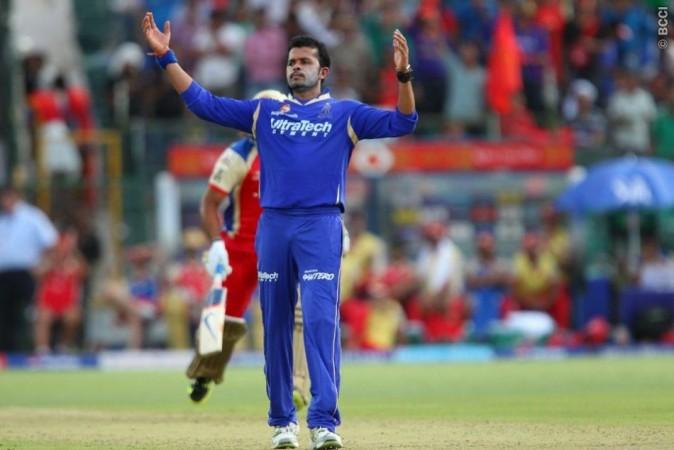 When news broke out of S Sreesanth being arrested for spot-fixing, I honestly thought it was a prank being played by the news channels.
I have known Sreesanth on and off for nearly 20 years, and to witness someone in the dock for what I consider the greatest sin any sportsman can do was not easy to digest.
Once I saw the evidence against him and his connection to a bookie, I started to believe there might be some truth in the story, even though a big part of me still refused to believe it - with conspiracy theories - that don't involve Harbhajan Singh or MS Dhoni, may I add - rolling through my brain.
It also made me reminisce of our time together, when we were just wide-eyed little kids who wanted to play the wonderful game of cricket for the fun of it - remember those times?
Sreesanth and I played under-14 cricket for our district as well as club cricket for Ernakulam Cricket Club (ECC), the club which also the accused bookie Jiju Janardhanan played for.
We had some wonderful times playing cricket. Sreesanth was a prodigy then, making a move from Thrissur to play for Ernakulam before making his name with ECC and eventually honing his skills at the MRF Pace Foundation.
He did not have any pace during his under-14 days. The kid could swing the ball a mile even then though, and that is what made everyone sit up and take notice. He was like a really slow medium pacer who could just make the ball talk, even in the matted pitches and the searing heat of Kerala, and he always, always picked up wickets - we Indians cannot play the moving ball you see!
There was a lot of joy in him as well -- which I even saw when we met recently a couple of times and talked about the old days.
Even then Sreesanth loved to dance. We would have a great time while travelling during the games, where we would make quite a ruckus in the train. Antakshari was a favorite game in our team, both under-14 and ECC, but mainly ECC. I was the singer - I was given the nickname of "Voicebox" by my teammates due to the fact that I never got caught without a song - and him the dancer.
People have criticized Sreesanth for always having an attitude on the field. But, it is not something that is forced. He was the same highly-charged competitor even when he was a kid.
When Sreesanth sledged Sachin Tendulkar during the Challenger Series even before he made a name for himself playing for India, it created quite a furore - how could somebody disrespect an icon like Tendulkar, everyone said.
Let me assure you, it was not disrespect; it is just the way he is.
Take this story for instance. It is April 1, 1998, India vs Australia Pepsi Triangular Series game in Kochi. We - the under-14 side -- were given the opportunity to be the ball boys.
It was one of the best experiences a kid of that age can experience. Watching the likes of Tendulkar, Adam Gilchrist and co. strut their stuff, while also being able to have a couple of conversations with the outfielders - I remember a particular conversation with Michael Kasprowicz, who I congratulated after his brilliant opening spell put India in trouble.
Sreesanth was also there, and the two of us were together on the boundary line where a certain Michael Bevan was patrolling. Bevan asked us for a bottle of water - the humidity was nearly 100 percent on that day - which I duly ran and brought forward.
I was just about to break the seal off for him, but he said no and took the bottle quickly from my grasp. Sreesanth, having witnessed this, looked at me and said, 'who does he think he is?'
I, starstruck by one of the best ever ODI players to have played the game, looked at him in astonishment and said: "that is Michael Bevan!" His answer to that: "So what?" with a shrug of his shoulders.
So, he has always been like that. It is just in his DNA. Sure it could have been tempered and probably should have been -- he probably would have had a better career if only he could keep his emotions in check. But then on the flip side, it would take him away from what makes Sreesanth, well Sreesanth.
Coming back to the spot-fixing issue, I really genuinely hope there is much more than meets the eye here and it is all just a horrible misunderstanding.
But if it isn't, then I'm afraid Sreesanth deserves to be punished, and being a Test player of repute, punished severely.
I just hope it doesn't come to that, because to see that determined little kid from Kochi become one of the most talented fast bowlers for India has been extremely pleasing.