The much-awaited trailer of Mahesh Babu's spyder was released at 12 am on September 15 and has managed to strike a chord with fans of the Telugu superstar. Both the Tamil and Telugu versions have been unveiled on YouTube.
What is the trailer all about?
The very first scene shows Mahesh Babu playing the role of an intelligence officer named Shiva. Like in James Bond films, the hero seems to have some exotic pieces of equipment and we get a glimpse when he reveals a software to help people who need help.
Mahesh Babu looks suave in his stylish costumes and his dance moves are treat to his fans. Going by the trailer, the hero says that he is not a superhero and not trying to change the society. All he wants to do is help the people in need.
The trailer is spiced up with Mahesh Babu and Rakul Preet Singh's romantic track. However, the interesting part of the clip comes with the entry of antagonist played by SJ Suryah. His intense eyes and powerful one-liners reveal the other side of his acting capabilities. Bharath and a few others also appear in the clip.
AR Murugadoss has tried to pack the trailer with all the commercial ingredients. The 1.52-minute trailer is sans punch dialogues, which might disappoint the fans of Mahesh Babu. Overall, the clip reveals that it is a film on bioterrorism and a power-packed entertainer.
The movie has been simultaneously made in Tamil and Telugu languages. It will hit the screens on September 27.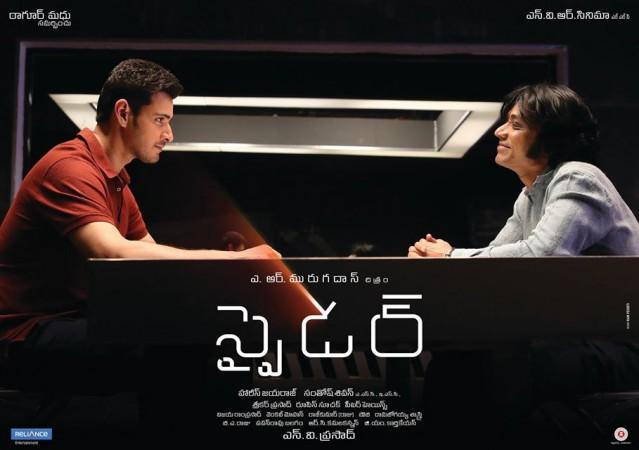 The Telugu version of the trailer has garnered close to 6.5 lakh hits, while the Tamil version is inching towards 2.5-lakh mark on YouTube.