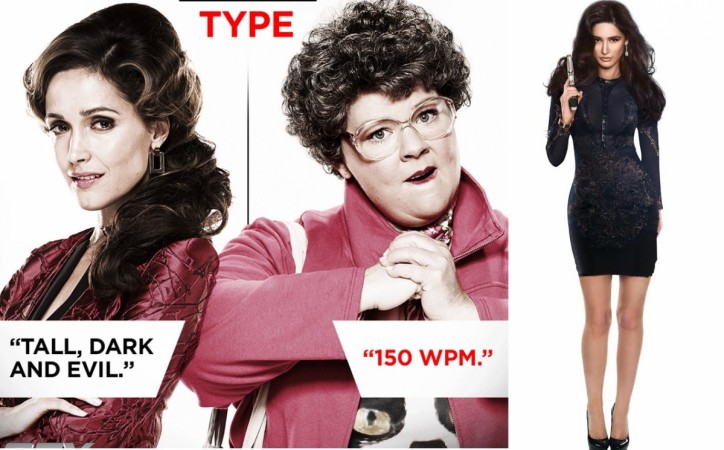 After Priyanka Chopra's debut on American TV with the upcoming series "Quantico", it is now Bollywood actor Nargis Fakhri's turn to wow Americans. The first look of the star in Melissa McCarthy's upcoming comedy "Spy" has been released.
The sexy star, who made her debut in the Bollywood film "Rockstar", looks killer in a short black dress holding a gun – she has the femme fatale down pat. Nargis reportedly has a cameo role in the movie, but there is no word officially on what her role will be.
"Spy" centres on a desk-bound CIA analyst Susan Cooper (Melissa McCarthy) who assists the CIA in their most dangerous missions. However, she is abruptly put smack in the middle of all the action, when her partner Bradley Fine (Jude Law) falls off the grid and the identity of the most daring agent Rick Ford (Jason Statham) is compromised.
Cooper goes deep undercover to infiltrate the gang of Rayna Boyanov (Rose Byrne), an arms dealer, in order to prevent a global disaster. The action-packed comedy is a culmination of everything that Cooper does wrong.
From the looks of it, the "Main Tera Hero" star could either be a secret spy who works with the CIA, or an employee of Rayna Boyanov. Other actors in the movie are Miranda Hart, Bobby Cannavale, Allison Janney, Jude Law, 50 Cent, Nia Long, Morena Baccarin, Peter Serafinowica, Zach Woods and Jessica Chaffin.
Catch "Spy" in theatres from 5 June.