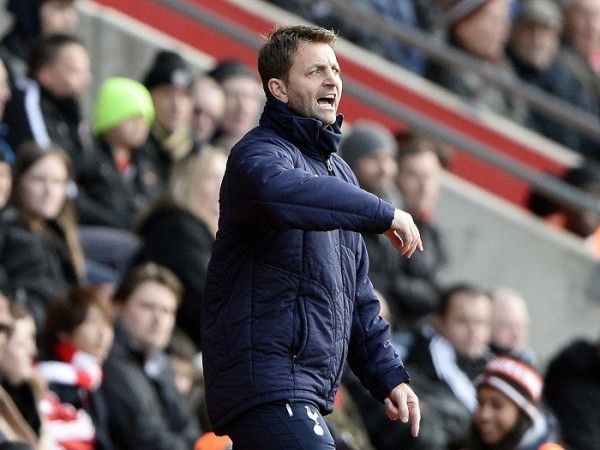 Tottenham have officially announced the departure of their manager Tim Sherwood.
The 45-year-old boss, who was appointed as the head coach following the sacking of Portuguese manager Andre Villas-Boas in December, was keen on continuing as the Spurs' manager even though he admitted some players had already told him he was going to be axed at the end of the season.
Despite managing to secure a 59 percent win ratio as well as a Europa League position for Spurs, the club decided to terminate Sherwood's contract after a mere five months.
The sacking may be due to the fact that Sherwood was not able to form a close relationship with his players. Brazilian defensive midfielder Sandro, who was publicly criticised by Sherwood during a post match conference, had already stated the Spurs boss would be leaving at the end of the season.
Spurs chairman Daniel Levy confirmed the club has decided to cut short Sherwood's 18-month deal by exercising a break clause in his contract.
"We appointed Tim mid-season as someone who knew both the players and the club. We agreed an 18-month contract with a break clause at the end of the season and we have now exercised that option," chairman Daniel Levy told the Spurs official website.
"Since appointing Tim as assistant first team coach in 2008 and then as technical co-ordinator in 2010 and head of football development in 2012, we have been supportive of him during football management changes throughout that period. On behalf of the club, I should like to state our thanks for all his efforts during his years with us. We wish him great success in his managerial career."
"Moving forward, now the season is over, we shall embark on the process of finding a new head coach. We have a talented squad and exciting young players coming through. We need to build on this season, develop our potential and inspire the kind of performances that we associate with our great club."
Now, after the departure of Sherwood, many managers including Frank de Boer (Ajax), Roberto Martinez (Everton) and Mauricio Pochettino (Southampton) are being linked with the Spurs job.