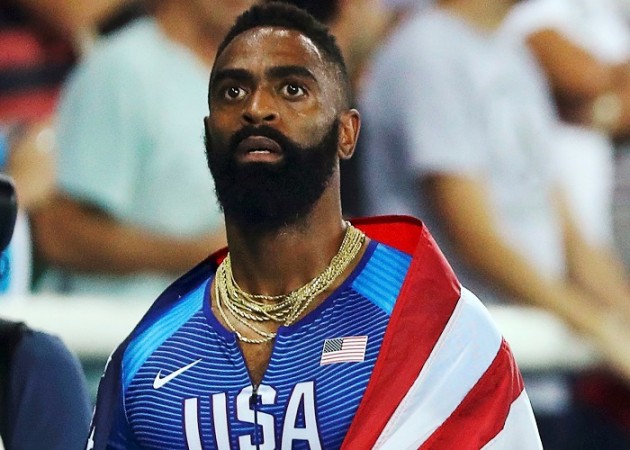 Tragedy struck in the US when the daughter of renowned sprinter Tyson Gay – Trinity Gay – was killed in a shooting outside a Kentucky restaurant on Sunday.
The American sprinter looked shocked after hearing the news, telling local news station LX18: "She didn't make it. I'm so confused.
"She was just here last week for fall break. It's so crazy. I have no idea what happened."
According to police in Lexington, Trinity was struck in the neck during a shootout involving two vehicles outside a restaurant. The 15-year-old was rushed to the University of Kentucky hospital, but succumbed to her injuries.
"She was so innocent, she was so innocent," Trinity's mother Shoshana Boyd told the Daily News. "I just want people to stop shooting and realize who they're hurting.
"It's just random. They don't understand, they don't understand who they're hurting. I should never have to bury my child."
Trinity was following in her father's footsteps and was a track star in her own right. "She wanted to be the fastest woman in the world, and they took that away from her," Boyd added.
The Lexington police confirmed in a statement that officers had arrived outside the restaurant after a shooting was reported. Reports suggest the shooting was between two gangs in two different vehicles and Trinity was just a bystander.
"A juvenile who was struck at the scene was transported to a hospital by private vehicle and then transferred to UKH, where she was pronounced deceased," Lexington police said in a statement. "The victim has been identified by the Fayette county coroner's office as 15-year-old Trinity Gay of Lexington."
Tyson Gay has taken part in three summer Olympics, including the one in Rio this year. He has run one of the fastest times in the 100m, but his career has been tainted by a failed doping test in 2013, which saw him banned from athletics for a year.