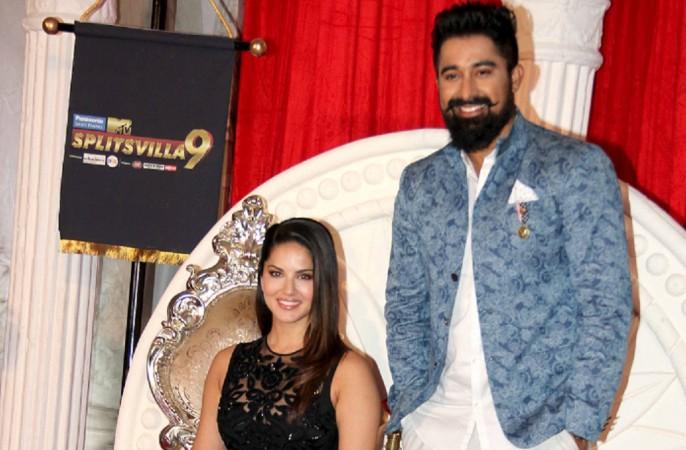 For the past few seasons of reality shows "Roadies" and "Splitsvilla," it has been observed that most of the strong contestants of the former show, end up becoming finalists of "Spiltsvilla." In fact Prince Narula went a step ahead and emerged as the winner of both "Roadies X2" and "Splitsvilla 8." Amid all this, many fans believe that the reality shows are fixed as both the shows are aired on the same channel and even feature the same host.
Now, a shocking report has surfaced that the makers of MTV's "Splitsvilla 9," which hit the television screen last week (June 11) with Sunny Leone and Rannvijay Singha as hosts, have already decided the winners of the season.
The report said Varun Sood and Gurmeet Singh, who were Rannvijay's team members in Roadies, will be the finalists of the season. Gurmeet and Kavya Khurana will be declared the winners of the "Splitsvilla 9."
"The season just rolled out on TV. But it's all fixed. Rannvijay's close aides Varun Sood and Gurmeet Singh would be the finalists with Gurmeet finally emerging as the winner," a source told Tellychakkar.com.
It should be mentioned that both Varun and Gurmeet were a part of "Roadies X2" and the latter was also one of the finalists of the season. The duo later participated on Rannvijay's show "Squad Rann." Kavya was also a strong participant in "Roadies X4."
While fans of the show may refuse to agree that the show is rigged, a contestant of "Splitsvilla 9" also felt that the makers are biased towards Gurmeet and Varun. "Yes, even we felt that the makers gave importance to Gurmeet and Varun, but I am shocked to know that it was pre decided. It's unethical on the makers' part as we have equally put in efforts to win the show," a contestant of "Splitsvilla 9" said.
Apparently, the team of "Splitsvilla 9" is manipulating the tasks and performances so as to help the pre-decided winners become viewers' favourites. "Gurmeet was initially dumped by one of the princesses, but the 'Book of Fortunes' was opened at the same moment and he got saved. One cannot dictate in terms of task performance, but can certainly manipulate scenarios to suit someone's interest," another contestant added.
However, the producer of "Splitsvilla" Lalit Sharma has refuted that the show is fixed. "All these are mere fragments of somebody's imagination. We play by the rule and that is why we are here running the ninth season. People will talk about it and I would chose not to pay heed to such speculations. And I am happy that people are actually talking about my show," Sharma said.