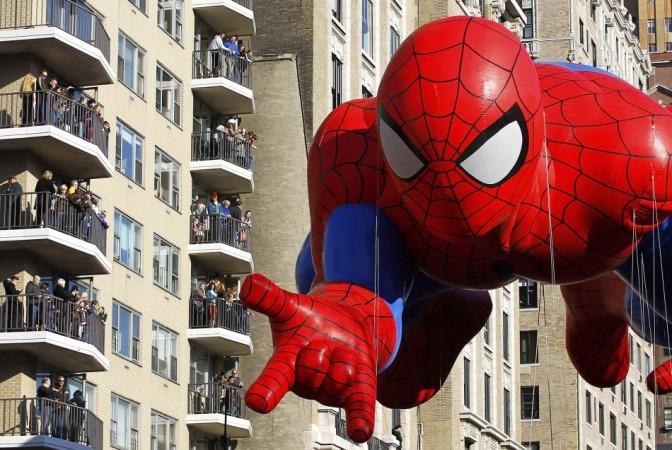 The upcoming "Spider-Man" movie could be about Peter Parker's life in high school as an oddball and how he becomes Spider-Man after being bitten by the radioactive spider.
While nothing has been confirmed yet, a new Deadline report noted that rumours suggest the new movie will span over three to four movies, and each movie will cover a year of high school for Peter Parker. The teenager would have already been bitten by the spider, and "the tone they are searching for in the coming of age tale is John Hughes humor and emotion, plus all the superhero stuff," the report noted.
This means, we wouldn't see Peter Parker graduating and going off to college, but we'll get to see more of the teen's struggle as he embraces his new power.
Elaborating on the upcoming movie, Marvel President Kevin Feige recently confirmed that the next "Spider-Man" movie will possibly see Peter Parker as a misfit in school. "We want to play with the Spider-Man in the high school years because there have been five 'Spider-Man' films and so many things from the comic that haven't been done yet," Feige told Collider.
Feige did not reveal who will play the young Peter Parker, but rumours are rife that Asa Butterfield has already snagged the role. However, a director is yet to be confirmed.
In the meantime, fans aren't too optimistic about a film completely focused on Peter Parker's high school days to work wonders at the box office.
Here is what one fan has to say: "I don't know how I feel about this. Four movies seems like a lot. Especially since there have been five others in recent memory. I feel like the general public might get Spiderman-ed out. Hell, I know people who didn't bother seeing the last two because they were so soon after the previous three."
Another echoed similar sentiments noting that "they should just give him like 2 movies and then make him an Avenger."
"Spider-Man" reboot is set for a 2017 release. But before that Spider-Man will make an appearance in "Captain America: Civil War."