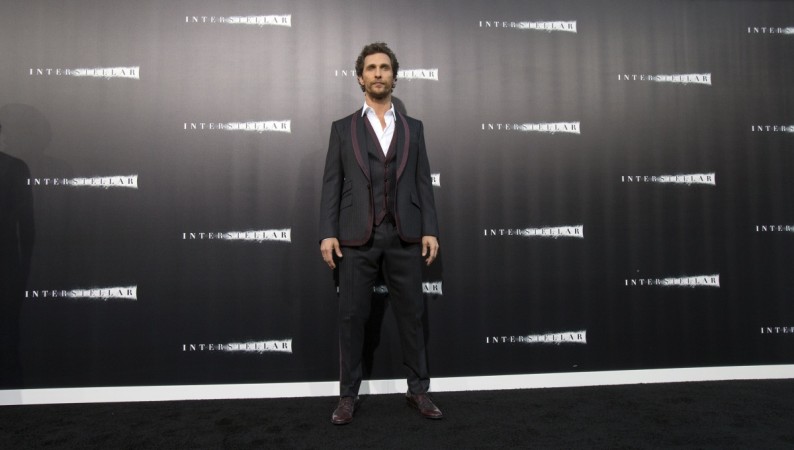 Details regarding the cast of the upcoming "Spider-Man" reboot is still under wraps, but a new report indicates that actor Matthew McConaughey is being eyed to essay the role of Norman Osborn.
McConaughey has earlier expressed a desire to join the Marvel or DC universe if the right script and role came along. And now, The Hashtag Show believes that McConaughey could land the part. However, because The Hashtag Show is the only outlet making this claim, the news should be taken with a pinch of salt.
Fans, in the meantime, are ecstatic at the possibility of McConaughey portraying the role. Many believe the role would give McConaughey ample room to explore the character, and that he would be a good fit. However, there are some who fear that McConaughey's southern accent could ruin the character for them.
"The only problem with that I have is his accent, but other than that, he'd be a good fit," wrote one. "Does anyone realize HE CAN'T GET RID OF THAT COUNTRY ACCENT IN ANY ROLE HE PLAYS!!!!!" another added.
Yet another message read: "Yes to a Norman Osborne, just don't make him Green Goblin right away. Build up to it, portray him as the schemer behind the scenes. The weakest part of the MCU is its villains and that's got to change."
Meanwhile, the role of Spider-Man is expected to be portrayed by 18-year-old Asa Butterfield. The Brit will play a young Peter Parker who is still in high school, and he will first be introduced in "Captain America: Civil War," which is set for a 2016 release.
The "Spider-Man" reboot will explore Peter Parker's complicated relationship with his classmates, as he battles crime out of high school. The decision to showcase Peter Parker's early days is believed to be one reason why Andrew Garfield was not asked to continue playing the wall crawler.
It is not immediately known who will helm the upcoming superhero movie.