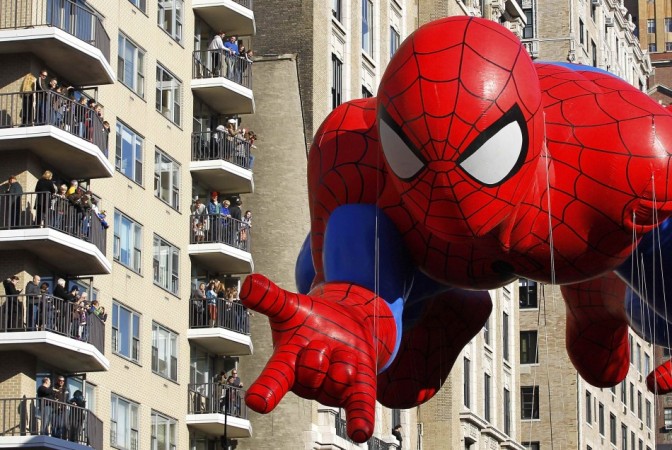 Rumours on the potential cast and plot of the "Spider-Man" reboot have been swirling around for a while, with several new reports claiming that Peter Parker will be fighting crime out of the classroom in Midtown High School.
Here are a few things that have been reported about the reboot:
Plot:
Sony reportedly did not want Andrew Garfield to reprise his role as Peter Parker because they want the character back in high school. The movie is expected to explore his "awkward relationship with other students while fighting crime out of the classroom," according to Variety.
Director:
Before casting the leads, Sony was reportedly looking forward to cast a new director, and according to Latino-Review, their search has ended in Drew Goddard. He will not only direct the new Spider-Man film but will also write it, reported the publication.
Peter Parker:
The role is yet to be cast and a number of actors such as "Percy Jackson" star Logan Lerman and "The Maze Runner" actor Dylan O'Brien have reportedly been approached to play the role. But one actor who would love to be considered is Freddie Highmore, who plays the iconic Psycho character on "Bates Motel."
However, Latino-Review believes the new Peter Parker will be a newbie. "New actor, probably an unknown, he will be specifically based in High School and they want him to be able to grow up into the role. The thought being if this works, Spidey can do multiple trilogies for years ala Harry Potter."
Mary Jane:
A popular name that's been attached as a possible Mary Jane is "Insurgent" actress Shailene Woodley. However, rumours indicate that Sony and Marvel might cast a teenager and if that's the case then the role of Mary Jane would also go to a teen, as Woodley might be too old for the role.
First Appearance:
Peter Parker, the character played by Andrew Garfield in the two "Amazing Spider-Man" films and by Tobey Maguire in three films before that, will most likely appear in 2016's "Captain America: Civil War."
Release Date:
The "Spider-Man" solo movie will likely release in 2017.