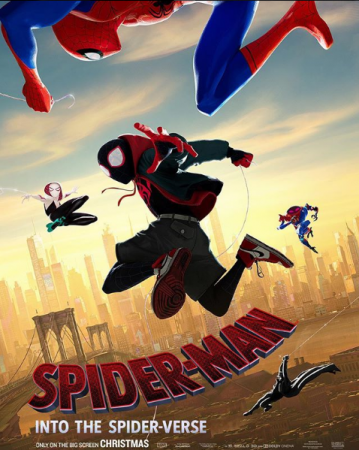 Okay, so the Spider-verse is expanding with a movie featuring an all-female Spider-man cast. The project in development is a spin-off of Spider-Man: Into the Spider-Verse that will be hitting theatres soon.
The Hollywood Reporter notes that Joaquim Dos Santos, known for his work on Justice League Unlimited, Avatar: The Last Airbender and The Legend of Korra, is being tapped to direct the sequel. Details are scarce, though THR reports that "seeds have been planted" in the first film for a sequel.
Lauren Montgomery, who was also a part of two Avatar series' as well as Voltron, Green Lantern: First Flight, Superman/Batman: Apocalypse, and more, is reportedly in negotiations to lead the charge for an untitled project that will "gather the female heroes in the Spider-Man universe of characters in one adventure."
Bek Smith will reportedly write the film's script. Though no specifics are set, fan favourite Spider-Gwen will likely make a return, and other characters like Spider-Girl, Spider-Woman, Madame Web, Silk and even Black Cat could be featured.
We hope that Mary Jane gets to suit up and be a superhero this time around. Spider-man: Into the Spider-Verse features the voice talents of Jake Johnson of New Girl fame as well as Shameik Moore as Miles Morales. But that's not all, the animated feature includes Hollywood heavy hitters like Live Schreiber, Hailee Steinfeld, Mahershala Ali and wait for it....Nicolas Cage. We can't wait for Spider-man: Into the Spider-verse to hit theatres.
Phil Lord and Chris Miller, who developed and produced Into the Spider-Verse, are also reportedly attached to the project.