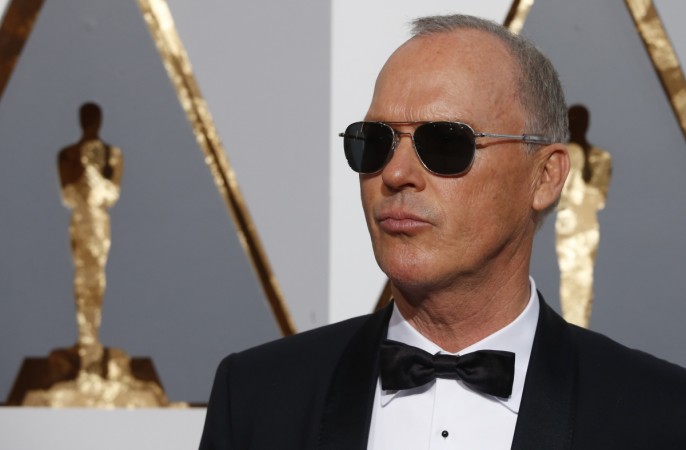 Michael Keaton, who was earlier in talks to play a prominent role in Marvel Cinematic Universe's (MCU) upcoming instalment "Spider-Man: Homecoming," has been confirmed to portray one of the most popular villains from Spider-Man stories, The Vulture.
According to Deadline, Keaton has been cast as the iconic character along with Tom Holland and Marisa Tomei, who will reprise their roles of Peter Parker/Spider-Man and Aunt May respectively. Robert Downey Jr. is also confirmed to appear as Tony Stark/Iron Man from the previous movies.
The Vulture first appeared in Amazing Spider-Man #2 comic book in 1963. Created by dynamic duo of Stan Lee and Steve Ditko, The Vulture's alter ego is an inventor named Adrian Toomes who created flight harness that enhanced his strength and gave him a longer lifespan.
Toomes decided to take a villainous path when he was robbed by his business partner, which left him with nothing. Enraged, he turned to a life of crime out of revenge and frustration.
As reported by JoBlo, The Vulture will be the central antagonist in the movie. However, the website has stated that he might be joined by Tinkerer, who will help in building The Vulture's suit by leftover tech from the Chitauri invasion as shown in MCU's "The Avengers" (2012).
Several reports also suggest that Tony Stark will mentor the young Peter Parker and will provide him with advanced technology upgrades for his suit, which was shown briefly in "Captain America: Civil War." One of these techs will include the iconic web wings from the original comic books that Spidey will be able to deploy when needed.
Keaton has appeared in superhero movies previously too as he donned the cape of Batman in Tim Burton's "Batman" (1989) and "Batman Returns" (1992). He earned acclaim for his dramatic portrayal of Bruce Wayne/Batman in the movie. Hence, Spidey fans are eagerly looking forward to see him play the iconic villain in "Spider-Man: Homecoming" scheduled to release on July 7, 2017.