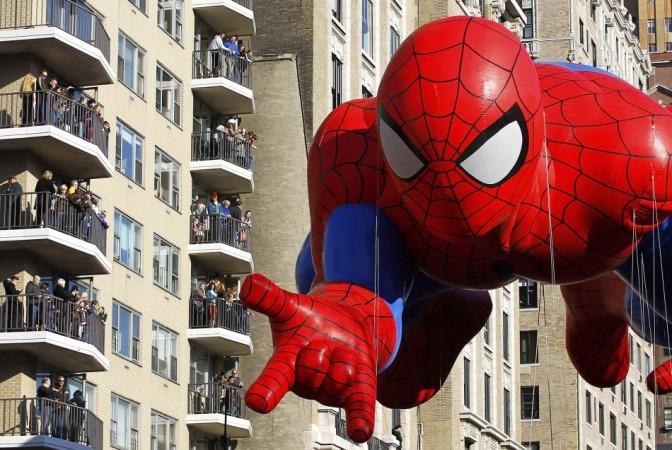 It seems Spider-Man is all set to join the Marvel universe. A recent report has revealed that Marvel has struck a deal with Sony Pictures and a new version of the "Spider-Man" franchise is all set to be launched.
The deal between the two studios suggests that Spider-Man will first make an appearance in a Marvel film and then be seen in Sony's next instalment of "Spider-Man franchise" in 2017. Though it is not known whether the instalment will be a continuation of "Amazing Spider-Man" series, it has been revealed that Amy Pascal and Kevin Feige will collaborate on the project. It has also not been revealed which Marvel film will re-introduce Spider-Man.
"Spider-Man is one of Marvel's greatest characters, loved around the world. We're thrilled to work with Sony Pictures to bring the iconic web-slinger into the Marvel Cinematic Universe, which opens up fantastic new opportunities for storytelling and franchise building," said Bob Iger, chairman and CEO, The Walt Disney Company, according to Marvel.
The collaboration is reportedly being considered as the best way to move forward with the Spider-Man franchise. "Sony Pictures and Marvel Studios share a love for the characters in the Spider-Man universe and have a long, successful history of working together. This new level of collaboration is the perfect way to take Peter Parker's story into the future," said Doug Belgrad, president, Sony Pictures Entertainment Motion Picture Group.
It is yet not known whether Andrew Garfield will return to play the web-slinger onscreen or will a new actor play the iconic character. There have been rumours about Garfield being axed from the Spider-Man franchise. The infamous Sony email hack had hinted that Garfield may not make a comeback as Spider-Man, according to Daily Mail. It was also reported that Marvel wants to start on a clean slate.
Meanwhile, though it is not confirmed in which Marvel film Spider-Man will star in, it has been rumoured that the character will join forces with other Marvel superheroes in "Captain America: Civil War," according to Comic Book.