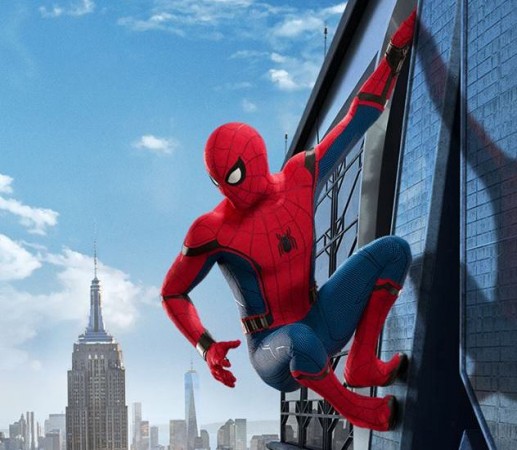 Fans from around the world are waiting to see Captain Marvel and Avengers: Endgame. But there is one more Marvel film that is scheduled to release in 2019, which is creating similar hype among MCU fans.
The sequel to Spider-Man: Homecoming is all set to release few months after Endgame and now, as per reports, the trailer to its sequel, Spider-Man: Far From Home is officially released along with a detailed synopsis that includes Nick Fury.
After releasing the second trailer of Captain Marvel and the first teaser trailer of Avengers: Endgame, fans were hoping to see the first look of Spider-Man: Far From Home. However, Marvel did not drop the trailer online but, as per reports, Sony and Marvel unveiled a clip to the audience present at the CCXP event in Brazil. But, as of now, the studios have not posted anything online about it.
As per a Twitter account, who has previously posted accurate details about Marvel movies and their respective trailers, the upcoming movie will be set in Europe, where Peter Parker will be travelling along with his school friends.
Check out the tweets:
Spider Man is famous and going to Europe with friends on a tour, and prefers to leave his classic uniform in New York. Arriving in Venice he is approached by Nick Fury and recruited for a mission to defeat a giant villain made of stone and water. #1 #SpiderManFarFromeHome

— Tom Holland Source (@tomhsource) December 8, 2018
At the same time, the Russian website for Walt Disney Sony Pictures Releasing has also unveiled the full synopsis of upcoming Spider-Man: Far From Home. As per the plot details, Peter Parker is visiting Europe on Nick Fury's order.
"Peter Parker and his friends go on summer holidays to Europe. However, the friends will hardly be able to rest - Peter will have to agree to help Nick Fury uncover the mystery of creatures that cause natural disasters and destruction throughout the continent."
What's important about this synopsis, if this is the confirmed plot details, is that Peter Parker is working for Nick Fury.
In Avengers: Infinity War's end-credit scenes, we saw Nicky Fury sent an SOS to Captain Marvel before turning "dust." As per reports, he will be back in Avengers: Endgame, but if this synopsis is correct and Spider-Man: Far From Home will take place after the events of Avengers: Endgame, then it means that Nick Fury has made out of it alive.
As of now, these reports are not officially confirmed by Sony and Marvel. Well, more details will be unveiled after we get to see the full-length trailer of Spider-Man: Far From Home.