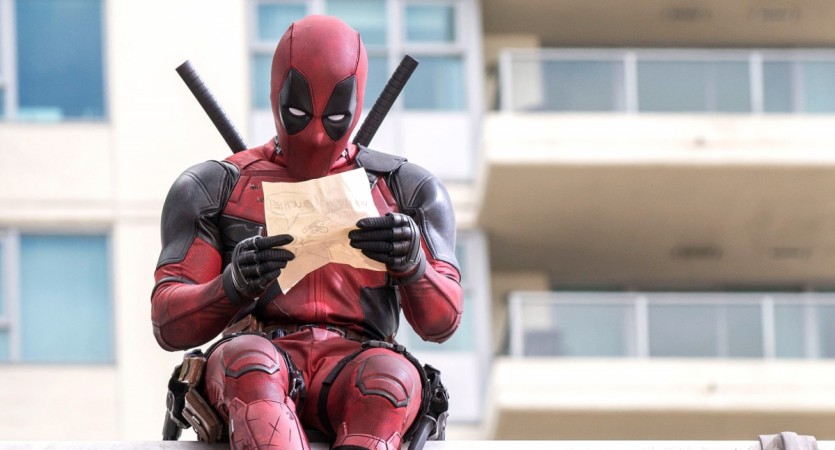 Spider-Man fans have enough and more reasons to celebrate. While the web-slinger is all set to swing his way into "Captain America: Civil War" on May 6, even before he debuts as Tom Holland's Peter Parker in "Spider-Man: Homecoming" in 2017, the "Deadpool" creative team is now teasing a major possibility of "Spider-Man-Deadpool" crossover happening.
If we go by what director Tim Miller and producer Simon Kinberg have teased, it seems "Spider-Man-Deadpool" crossover could soon become a reality.
While Fox has the rights to select "X-Men" characters, Sony (which owns the rights to Spider-Man movies) struck a deal with Marvel last year and this would allow Spidey to appear in Marvel Cinematic Universe. Going by this, it looks like Spider-Man will soon meet his biggest fan — Deadpool.
During a press conference for "Deadpool" Blu-ray release, director Miller and "X-Men" producer Kinberg have teased that they are trying to build bridges to make Spider-Man-Deadpool crossover a reality, reported Superhero Hype.
"Simon and I have been trying to build bridges," Miller reportedly said.
To this, Kinberg responded, "I would love to see it. Both of us are close with Marvel's Kevin Feige, we respect and love Kevin. If it were even remotely possible, we will find a way 'cause we'd would love to see it."
But at this point, Kinberg officially stated, "I just don't know if it would be possible."
Fans already know that Deadpool is Spidey's perennial comic book sidekick and he has enjoyed his share of fame at the box office in February. Clearly, now we know that the character has some strong potential and it would be interesting to see what happens when Deadpool meets Spider-Man. Could this crossover actually be the plot for Deadpool 2? You never know.
But, until we get some clarity on this crossover, Spider-Man fans can enjoy the Spidey action in "Captain America: Civil War," which will be released on May 6, and in "Spider-Man: Homecoming" on July 7, 2017.