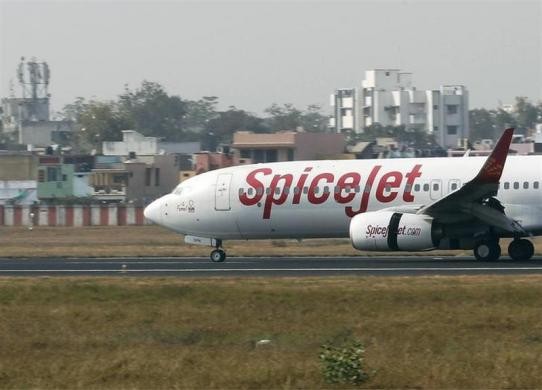 In a bizarre incident, a SpiceJet flight taking off from Surat with 140 passengers hit a stray buffalo on the runway, giving a major scare to everyone on board and damaging the aircraft's engine.
The incident occurred at around 7 pm on Thursday, when a Delhi-bound SpiceJet flight from Surat had to be grounded after it hit a buffalo that had strayed on to the runway, in which the Boeing aircraft suffered considerable damage.
"A Surat-to-Delhi SpiceJet aircraft, Flight number SG 622, carrying around 140 passengers excluding crew members today hit a stray animal on take-off roll at Surat airport," Siddharth Kumar, the airline's spokesperson, was quoted saying by NDTV.
The aircraft had started its take-off and had covered a few hundred meters on the runway before it hit the animal. The pilot aborted take-off and drove the craft into the parking area.
While the passengers were said to be safe following the incident, they reportedly had a 'miraculous' escape from a more serious consequence of the incident.
"The passengers had a miraculous escape. There was no breakdown of the engine or other technical fault. The aircraft hit with a stray animal during takeoff. All the passengers are out of the craft safely and the investigations are on to check the damage to the craft," airport director Dr SD Sharma told The Times of India.
The passengers were provided with an alternative flight.
SpiceJet has now indefinitely suspended its flights from Surat citing the menace of animals straying into the airport.
"All SpiceJet flights from Surat to be indefinitely suspended after one of our aircraft hit a large stray animal on take-off toll today. Suspension will be effective as soon as possible," the spokesperson said.