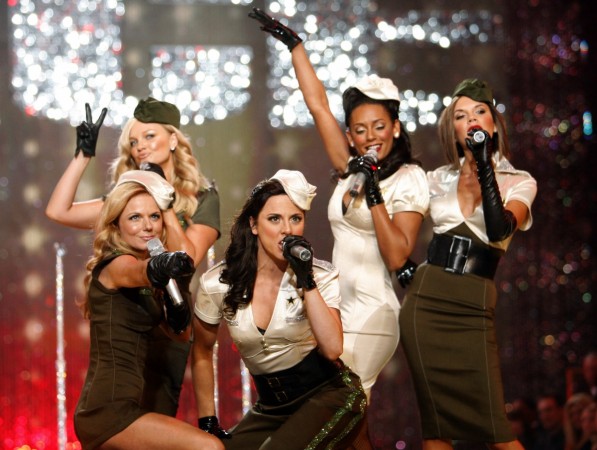 The rumour mills have been running wild lately regarding a possible Spice Girls reunion tour, although nothing has been confirmed. Emma Bunton hinted at it recently in an interview, and so did Mel B.
According to Us Weekly, an insider source revealed that Mel B, Melanie C, Bunton and Geri Halliwell have been planning a 2016 tour to celebrate the 20th anniversary of the Spice Girls single "Wannabe" for over a year now.
However, Victoria Beckham aka Posh Spice was reluctant to don her Posh Spice persona once again and join the celebrations, until recently. That being said, Beckham will neither be singing nor will she be dancing on stage with the rest of the group.
So, what will she do on the tour? Maybe she will shoot something about the tour or make an occasional appearance during the shows. Whatever it is, if the rumours are to be trusted, then the tour is definitely happening with or without Posh Spice.
The last time the Spice Girls did something like this was in 2007 when every member united for "The Return Of The Spice Girls" world tour after releasing their comeback single "Headlines (Friendship Never Ends)" and their greatest hits album. The reunion was short-lived though.
The group was last seen together in 2012 when they performed at the closing ceremony of London Olympics.