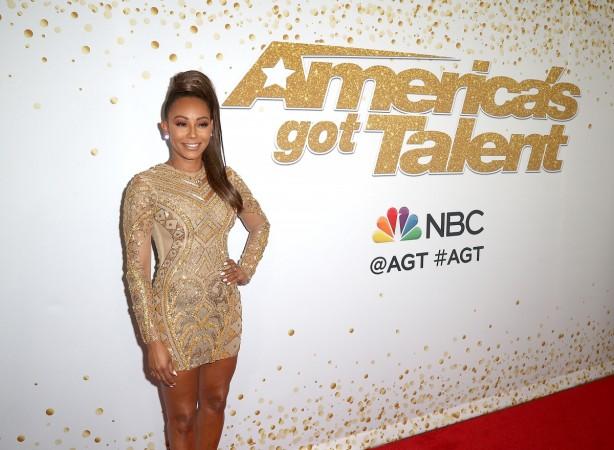 Former Spice Girl, Mel B isn't done surprising us with all the revelations from the draft of her upcoming book. She recently admitted to attempting suicide by swallowing pills, being in favour of threesomes and getting vaginal rejuvenation surgery.
The singer has admitted to being down in the dumps during her marriage to Stephen Belafonte. In an early draft of her upcoming book which was obtained by Daily Mail, Mel B revealed that she attempted to swallow 200 aspirin pills when her marriage had hit an all-time low. She allegedly wrote, "As each pill goes into my mouth, I ask myself, 'Are you sure?' And I take another one. Ten, twenty, fifty. One hundred. 'Are you sure?'"
She goes a step further to declare that the threesomes she had with husband Stephen during their marriage were, in fact, her idea. She also discussed her relationship with none other than actor Eddie Murphy and admitted to getting vaginal rejuvenation as a means to help her get over divorce.
Describing her life around the time she attempted to end her life, Mel writes, "I was at rock bottom…I was exhausted, worn down by seven years of constant emotional abuse, mind games, degradation, threats and sexual exploitation. I was drinking too much – wine, vodka, tequila – and had lost all self-respect. I was lost."
It was only recently that Mel reportedly hooked up with the younger actor, Zac Efron after the duo crossed paths through an exclusive dating app. "He ended up driving over to her pad. They hit it off and spent a few enjoyable hours together," said the source while clarifying that though the meet and greet was highly enjoyable by both parties, it will not be turning into anything serious.
"It wasn't exactly a meeting of minds. Neither saw it as long-term, but there was chemistry there." The source further added, "Mel thought Zac had an amazing body," a source close to Mel had revealed to The Sun.
Mel B separated from her husband, Stephen Belafonte last year after nearly 10 years of being together. She filed for divorce on March 20, 2017, citing "irreconcilable differences" and requested joint custody of their 7-year-old daughter Madison.