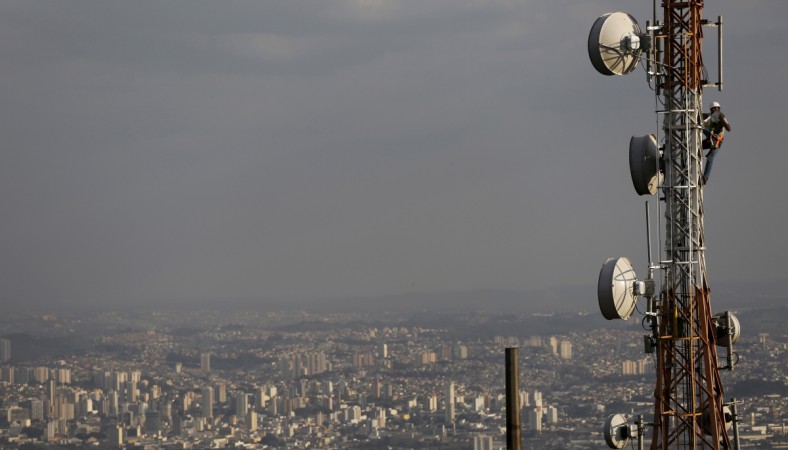 The Department of Telecom may start the process of spectrum auctioning from mid-July. The auction may reportedly generate Rs 5.36 lakh crore for the government, Press Trust of India reported.
The spectrum auction is expected to be the biggest-ever in terms of value and would be double the gross revenue generated by the telecom services industry. In 2014-2015, telecom service providers earned gross revenues of approximately Rs 2.54 lakh crore.
The Telecom Regulatory Authority of India (TRAI) suggested the plan for the spectrum sale.
"Telecom commission is meeting on March 28. The DoT is expecting cabinet approval on spectrum price by mid-may and issue notice for the auction in June. Taking into account various processes, spectrum auction should begin around July 15," an official source was quoted as saying by the agency.
Apart from the spectrum auction, the telecom commission in its meeting will discuss various "transformative" norms for the telecom industry, this would include virtual network operations, the source further added.
The telecom regulator had set a base-price of Rs 11,485 crore per Mhz for the 700 Mhz bandwidth. If all radiowaves are sold under the price suggested by the TRAI, it would result in generating Rs 4 lakh crore, the PTI report added.
Spectrum is priced on the basis of its efficiency to carry mobile signals and equipments available for use. If the band frequency is low, it would be able to carry long-distance signals. The government is expecting Rs 98,995 crore in revenue from communication services in the financial year 2016-2017.
[1 lakh = 100,000 | 1 crore = 10 million | 100 crore = 1 billion]