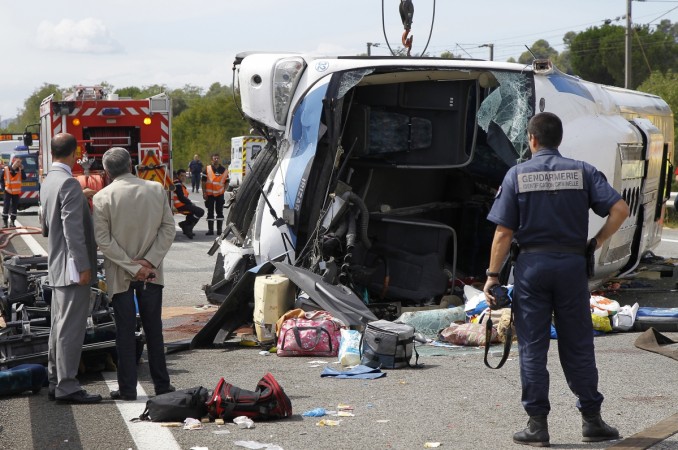 At least 14 people were killed and 30 others injured Sunday when a bus carrying students from a fireworks festival collided with a car and overturned on a highway between Barcelona and Valencia, according to reports.
The bus was carrying more than 50 passengers, mostly students, when the accident occurred, Associated Press reported. The accident took place on the AP7 highway connecting Spain and France along the Mediterranean coast near Freginals, a government statement said.
The victims were students of one Erasmus exchange programme. They were returning from the Las Fallas festival in Valencia when their bus crashed into the car, the Sunday Express reported.
"The coach crash is a tragedy. At the moment there are 14 fatalities. Many Erasmus students were travelling in the vehicle. All the injured have now been transferred to different hospitals in the area," the Sunday Express quoted Freginals mayor Josep Roncero as saying.
At least 20 fire crews and seven ambulance were rushed to the site to rescue those trapped inside the bus. Injured students, mostly in their twenties, were from Britain, Switzerland, Norway, Turkey, Ukraine and Barcelona.
This is the second most deadly accident in the country since July 2000, when at least 28 people, including teenagers, were killed when a bus crashed into a lorry near Soria.