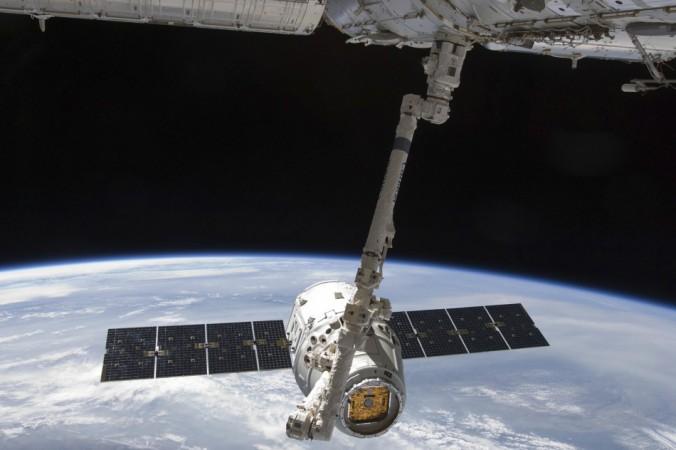 A Russian Soyuz spacecraft, carrying three crew members of Expedition 34, has safely landed on the steppe of Kazakhstan, in the wee hours of Saturday.
Expedition 34 crew members - NASA's Kevin Ford and Russian cosmonauts Evgeny Tarelkin and Oleg Novitskiy - returned to the Earth at an estimated time of 11:08 p.m. EST on Friday (1.30 a.m. IST) after spending 142 days aboard the international space station, a research laboratory orbiting 250 miles above the Earth.
During their stay aboard the space station, Ford and the other two flight engineers orbited the Earth 2,304 times, traveling nearly 98,169,984 kilometers (61 million miles), reports NBC News. They also had witnessed the docking of Dragon capsule, owned by California-based private company SpaceX. The crew members also saw the docking and undocking of Russia's Progress supply capsule.
The Soyuz spacecraft was scheduled to make arrive on Earth on Thursday. However, freezing rain and foggy weather conditions delayed their return. The spacecraft was finally undocked at 7:43 p.m. EST (10.00 p.m. IST) from the Poisk Mini-Research Module 2.
The undocking marked the end of Expedition 34 and the beginning of Expedition 35. Canadian Space Agency astronaut Chris Hadfield took over as the commander of Expedition 35 from Kevin Ford, who was the commander of Expedition 34.
Hadfield will remain with Flight Engineers Tom Marshburn and Roman Romanenko aboard the space station until May this year. Expedition 35 will be a three-member crew until March 28, after which three new members - NASA astronaut Chris Cassidy and Russian Cosmonauts Pavel Vinogradov, Alexander Misurkin - will join them.