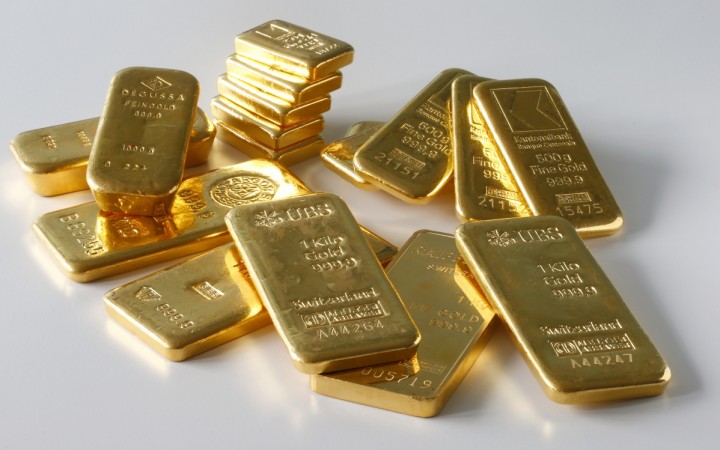 Sovereign gold bonds issued in the first tranche in November 2015 has delivered returns of about 20 percent, based on the trading price of Sept. 2, 2016, on the National Stock Exchange (NSE).
The bonds were issued at Rs. 2,684 representing 1 gm of gold and were listed on the NSE on June 13, 2016. The closing price on Sept. 2 was Rs. 3,203 per 1 gm, a gain of 19.33 percent.
Gold prices closed at Rs. 30,970 per 10 gm in the Delhi bullion market on Sept. 2.
The fifth tranche of the sovereign gold bonds (SGBs) opened on Sept. 1 and closes on Sept. 9, 2016. The Reserve Bank of India has fixed Rs. 3,150 per 1 gm of gold, highest since the first tranche.
As in the case of other tranches, SGBs to be issued in the fifth tranche will carry interest at the rate of 2.75 percent per annum, payable semi-annually. The minimum investment is 1 gm and the maximum limit is 500 gm.
The sale of SGBs will be limited to resident Indian entities, including individuals, HUFs, Trusts, Universities and charitable Institutions.
Based on the issue price of Rs. 2,600 in the second tranche, the gain is of around 23 percent. The bonds in the third and fourth tranches were issued at Rs. 2,916 and Rs. 3,119, respectively.
The fifth tranche comes after the overwhelming response to the fourth issue that saw 1.95 lakh applications for 2,950 kg of gold, enabling the government to collect Rs. 919 crore, the highest till date.
The government launched SGBs as part of an initiative to discourage people from investing money in physical gold and unlock the yellow metal lying with households and institutions, mainly temples.
In addition to SGB, Prime Minister Narendra Modi also launched gold monetization scheme and India gold coins. Modi said that "gold available with the country should be put to productive use" and Indians should not depend on foreign minted gold coins.