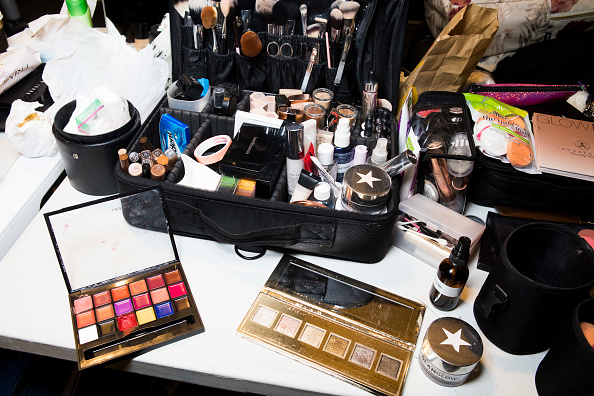 Korean beauty dubbed as K-beauty is one of the world's biggest skin and make up fad in the recent past with ardent followers worldwide for the glass skin and dewy look of South Korea. However, there is a recent outbreak of feminist backlash against the societal pressures forcing women to look perfect.
The movement titled "Escape the Corset" started to manifest on social media with women smashing their makeup kit and destroying their cosmetic products.
The videos that are taking social media by storm are both cringe-worthy and intensely satisfying at the same time. It shows women destroying their high-end palettes and lipsticks smashed and crumbled hoping to change the beauty industry that has set rigid rules for South Korean women.
K-beauty is known for their laborious 10 step skin care routine and their use of expensive cosmetics to achieve the perfect flawless skin. South Korean women seem to have had enough of the age-long suppression and gender stereotyping subjected to them.
The destruction of cosmetics comes as part of the feminist movement to protest against the plastic surgery capital of the world. It is commonplace to see advertisements for plastic surgery clinics all over Korea with many parents gifting their girls a facial makeover for their 18th birthday.
According to The Guardian, Cha Ji-won is one of the women who has destroyed her cosmetics in protest to such unreasonable expectations saying that "There's only so much mental energy a person has each day, and I used to spend so much of it worrying about being 'pretty'" Destroying their makeup kit is not the only way of showing protest, women are also cutting their hair short and embracing spectacles instead of lenses.
Earlier this year, a female news anchor showed up on national television wearing spectacles on-air causing a stir while it is commonplace to see male anchor sport the spectacle with panache. The new anchor Lim Hyeon-ju told The Korean Herald that "I hope that people wouldn't think that it is uncomfortable to watch a news presenter wearing glasses, just because that presenter is a woman".
The movement offers an interesting twist to the nation's cosmetic industry. While there might be a marginal dip in the sales of cosmetics, the movement has liberated women from the laborious beauty regimen and sexual objectification. Many women who have ditched their makeup and cosmetics claim to have experienced liberation and feel the beginning of a new era for women who have reeled under a patriarchal society.