A South Korean Passenger ship carrying more than 470 people, mostly high school students who were on their way for a school trip, capsized and sank off South Korea's southern coast on Wednesday, leaving at least two people dead and about 290 others, missing.
South Korea's official Yonhap News Agency said that the government had earlier announced that 368 people were rescued, but later acknowledged there was an error in the figure. The government has now said that more than 290 people are still unaccounted for.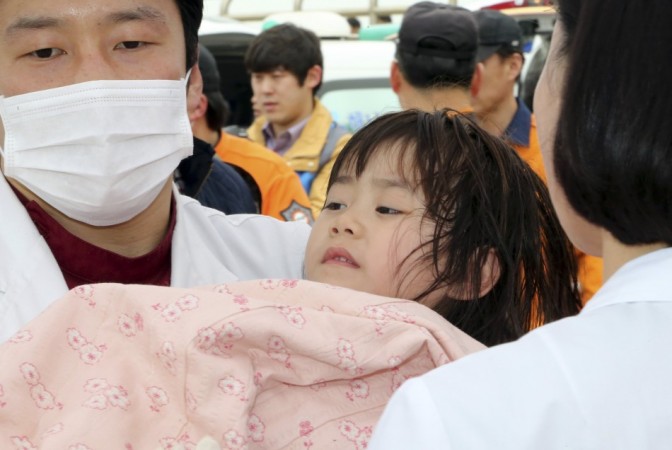 Only about 180 are officially announced to have been rescued so far. Though officials have said some of them could have been rescued by private fishing boats, many of them are feared to have been trapped inside the sunken ship.
The 6,325-ton ship was carrying over 470 people, including 325 students from a high school in Ansan, south of Seoul. It sent out a distress signal at 8:58 am (local time) after reaching 20 kilometers off the island of Byeongpoong, Yonhap reported.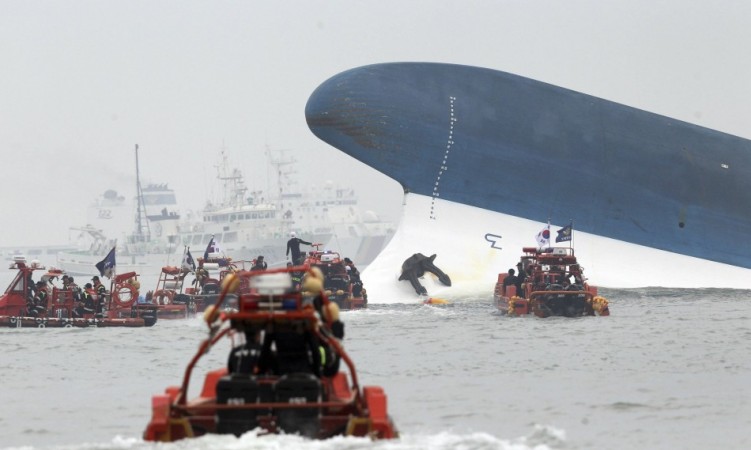 The two dead have been identified as a 27-year-old female crew member and a high school student. The official news agency said that the sailor was found dead while the student died after being rescued from the ship.
The exact cause of the accident is not known although survivors said they heard a loud banging noise before the ship suddenly starting sinking, the official news agency said. It has now been speculated that the ship might have hit an underwater rock or possibly collided with another vessel.
"There was a bang and then the ship suddenly tilted over," a survivor was quoted as saying. "Downstairs were restaurants, shops and entertainment rooms, and those who were there are feared to have failed to escape."
The ferry reportedly set off from the western port of Incheon on Tuesday evening and was scheduled to arrive at the southern resort island of Jeju later on Wednesday. The students were on their way to the resort for a four-day school trip.
(ED:VS)