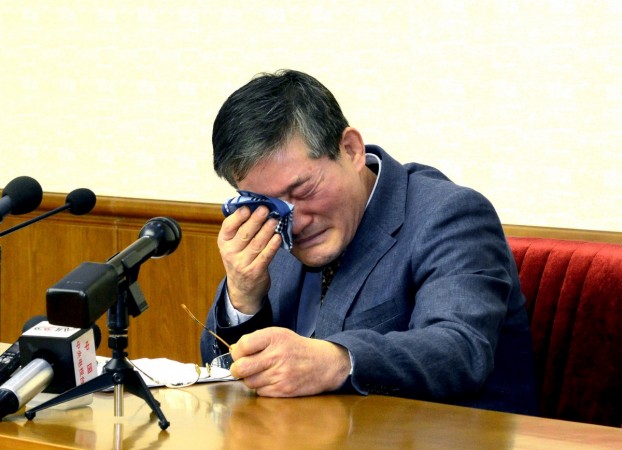 An American man of South Korean origin was sentenced to 10 years of hard labour in North Korea on Friday for espionage and subversion. The man, identified as Kim Dong-chul, was arrested in October 2015.
Dong-chul, a 62-year-old man, was handed the sentence by the North Korean Supreme Court. Last month, he was showcased in front of state media where he confessed to stealing military secrets. He also pleaded for leniency in the publicised confession. His sentence comes after the sentencing of an American student, Otto Warmbier, who was awarded 15 years of hard labour.
The man had become a naturalised citizen of the U.S. in 1987. He was presented to the news channel CNN in January when they were interviewing another North American detained by the isolated country.
Dong-chul had said that he had been living near the China and North Korea border for 15 years and travelled to the North Korean special economic zone Rason regularly, Agence France Presse reported. He was arrested in Rason in October while he was receiving data pertaining to North Korean military secrets, the news agency cited North Korea's state media as saying.
Following the arrest, he had to make the publicised confession, much like previous foreign national prisoners who made public pleas.
On multiple occasions, the U.S. has accused North Korea of using Americans for diplomatic reasons.
The arrest also comes at a time of increased tension between the U.S.-South Korea and North Korea. Pyongyang has been regularly testing missiles and nuclear heads since January, for which the U.S. sought sanctions against the country in the U.N. and on its own soil.