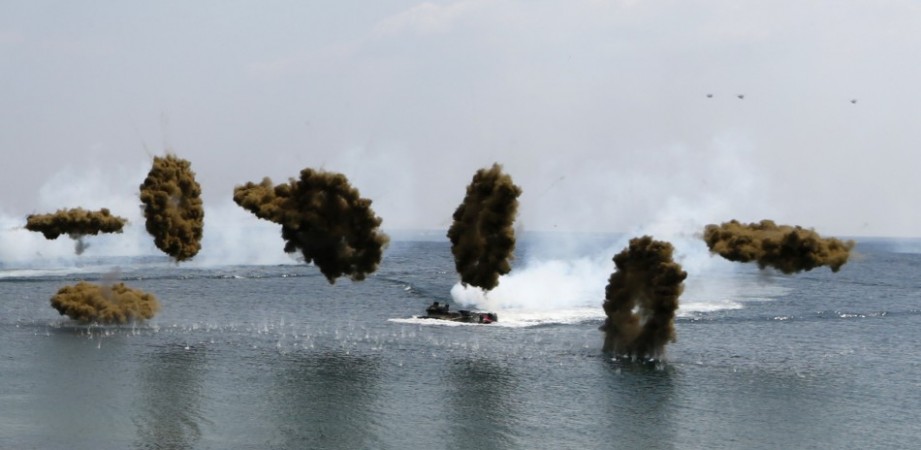 South Korea has said that the country must have a multi-layered missile defense to bolster combat readiness in the face of continued missile threats from North Korea that has become rampant over the years.
Rep. Yoo Seong-min of the Saenuri Party, who chairs the parliamentary defense committee in South Korea, said the conventional missile program to shoot down flying missiles will be weak to deal with North Korea's long-range missiles, the South Korean Yonhap News Agency reports.
South Korea currently has 48 PAC-2 missiles imported from Germany. They have a low interception rate of only 40 percent. The nation is now allocating a major budget to upgrade the sytem to PAC-3, also known as "hit-to-kill" missiles, which come with improved accuracy. South Korea will also seek to develop indigenous medium and long-range "surface-to-air" missiles as part of its mid-term defense plan, the agency reports.
"I question whether the current missile defense system is enough to protect people's lives. If that's not enough and people are in danger, we should establish a new security strategy," Yoo was quoted as saying, during a panel discussion at the National Assembly. South Korean defense minister Kim Kwan-jin, his military officials and security experts were also present at the discussion.
The plan to develop missiles comes only a day after the US Navy announced Tuesday that it would deploy a new nuclear-powered aircraft carrier to replace the one known as 'USS George Washington' in the Yokosuka Naval Base in Japan.
The measures, which are part of the efforts to bolster combat readiness in the region, will replace the carrier with 'USS Ronald Reagan', which was commissioned in 2003 and currently based in San Diego.
The monstrous aircraft carrier is known to accommodate more than 6,000 crew members.
"The security environment in the Indo-Asia Pacific requires that the U.S. Navy station the most capable ships forward," the Navy stated. "This posture allows the most rapid response times possible for maritime and joint forces, and brings our most capable ships with the greatest amount of striking power and operational capability to bear in the timeliest manner."
The Navy also revealed that it would announce the specific date of the deployment soon.