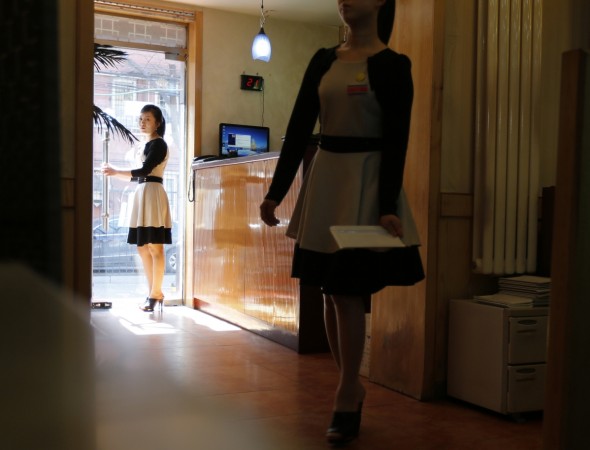 In what is being considered a rarity, South Korea held a hearing on Tuesday about 12 North Korean waitresses who had allegedly defected in April. A lawyer's association called Lawyers for a Democratic Society has accused South Korea's intelligence agency National Intelligence Service (NIS) of detaining the women illegally.
The women were waitresses in a North Korea-owned restaurant in China. They had reportedly defected along with the manager of the restaurant. Pyongyang has accused the NIS of abducting them, but Seoul has maintained that the women came on their own volition. Pyongyang had later released videos of parents and relatives of the waitresses beseeching Seoul to release the waitresses.
The lawyer's association had attained power of attorney from the parents of the 12 women and took the NIS to court over the detention of the women.
The women were not present at the hearing on Tuesday, the Agence France Presse reported. The NIS said that they will be kept under their "protection." The NIS also said that the women were unwilling to appear in court due to safety concerns.
The lawyer's association had also pushed for access to the women, the AFP reported.
Defectors from North Korea, of which there are almost 30,000 till now, are sent to a resettlement facilities after being questioned by the NIS to weed out spies. However, the high profile nature of the particular case, as the number of defectors was very high, has made the government reluctant in letting the 12 former waitresses be transferred to a resettlement facility.
"If we send them to the facility for resettlement training, there will be more media attention and the training will not be conducted smoothly," a Unification Ministry official told AFP.
"There are bound to be problems," the official said.
Group defections of this size are rare and this incident has grabbed eyeballs as people who work in North Korean restaurants outside the state are handpicked from families that are loyal to Pyongyang.