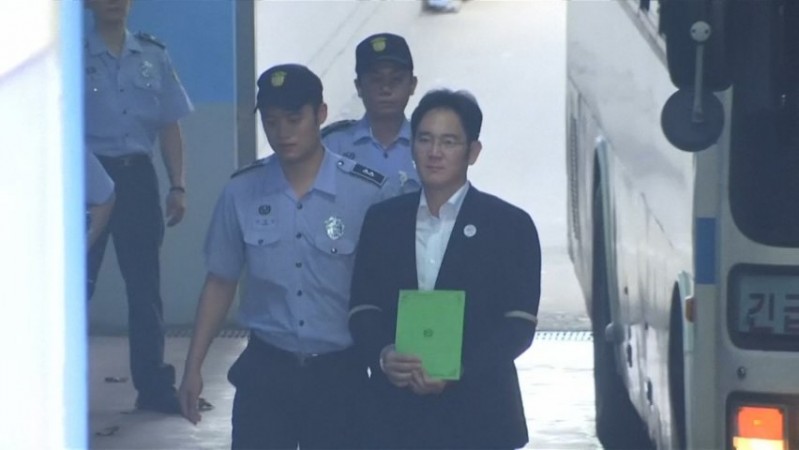 A South Korean court jailed Samsung Electronics Vice Chairman Jay Y. Lee for five years on Friday.
The Seoul Central District Court was delivering its verdict on charges against Lee, 49, ranging from bribery to perjury in a scandal that led to the ouster in March of the then president, Park Geun-hye.
Lee, who denied wrongdoing, has been in detention since February.
Samsung group chief Jay Y. Lee was arrested by South Korean authorities over his alleged role in one of the nation's biggest corruption scandals involving President Park Geun-hye's close friend Choi Soon-sil.
Lee is considered a suspect in the corruption scandal, which led to the impeachment of President Park Geun-hye in December. Park was impeached in the parliament where members of her own party voted against her in the National Assembly motion.
There have been massive protests against Park recently with thousands taking to the streets demanding her ouster. Her relationship with close friend, Choi Soon-sil reportedly led to Choi's increase in influence and financial benefits.