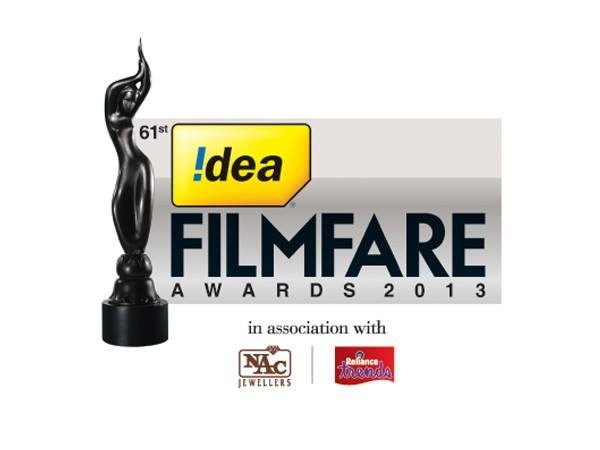 The 61st Idea Filmfare Awards (South) is all set to unfold on 12 July evening at Nehru Indoor Stadium, Chennai. The nominations for all the south film industries including Tamil, Telugu, Malayalam and Kannada have been announced under various categories. Celebrities from all the south industries are expected to be present at the star studded award function.
Singer Chinmayi and actor Rahul Ravindran will host the award function. The evening will also see scintillating performances by actress Shruthi Hassan and Taapsee Pannu, who will set the stage on fire with their performances. The award function will honour the best people from the South Indian Film Industry for the year 2013.
The updates from the venue of Filmfare Award is now trending on Internet and here are some of them.
The best of the four southern Languages...it's all happening... it's so overwhelming...you have catch your breath #IdeaFilmfareAwards

— J (@jiteshpillaai) July 12, 2014
All the best @jiteshpillaai for the 61st #IdeaFilmfareAwards (south). it's going to be a rocking evening @filmfare — Raghuvendra Singh (@raghuvendras) July 12, 2014
Hours to go before the 61st #IdeaFilmfareAwards begins. The Nehru Indoor Stadium is buzzing with energy. Watch this space for love updates.

— Filmfare (@filmfare) July 12, 2014
Will be hosting Filmfare south awards with @Chinmayi. Should be a fun evening :) — Rahul Ravindran (@23_rahulr) July 10, 2014
Can't wait to see @shrutihaasan 's electrifying act for the #IdeaFilmfareAwards South. You go girl. pic.twitter.com/tkEWMdvrIG

— Raedita Tandan (@raedita) July 12, 2014
Just got done with my rehearsals for filmfare south !!! Phew!! It's been a long day but I'm loving the energy ! — shruti haasan (@shrutihaasan) July 11, 2014
My Nomination @filmfare FrBest Singer Male for Telugu Movie #Mirchi 4my Favourite Song #Pandagala Looking Forward #IdeaFilmfareAwards South

— Kailash Kher (@Kailashkher) July 12, 2014
Looking forward to hosting 61st Idea Filmfare Awards with @23_rahulr :) — Chinmayi Sripaada (@Chinmayi) July 10, 2014
Just one day to go for the #FilmfareAwards South. All the doyens of cinema have started arriving. The madness in Chennai is at its peak.

— Rahul (@Itemboi) July 11, 2014
61st #IdeaFilmfareAwards happening tonight. Stay tuned to @filmfare and http://t.co/LIJvB0gZEN for LIVE updates and exclusive pictures! — Vivek Bhatia (@vivekbbhatia) July 12, 2014
Taapsee Pannu is all smiles during her #IdeaFilmfareAwards South rehearsals. pic.twitter.com/5tv3FRZBiw

— Raedita Tandan (@raedita) July 11, 2014