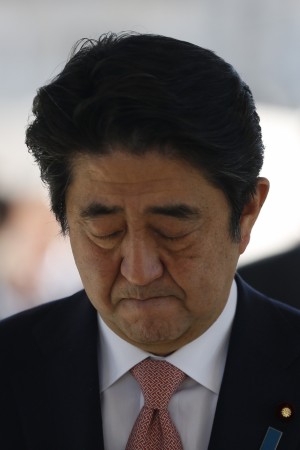 Japan is getting ready to flex its military muscles in the South China Sea to counter China's growing maritime dominance.
The country's strategy includes military cooperation and engagement with the Philippines and Vietnam, two South-east Asian nations that have maritime dispute with China in the region.
While joint naval exercises for the first time with the Philippines will be held in the coming months, Vietnam will be supplied patrol boats. There is also a plan to finance infrastructure improvements to a Philippine military base on Palawan Island, according to a Japanese source aware of the plan.
Japan's move to involve the two countries is a strategy to gradually scale up presence in the region, after a gap of almost 70 years, according to a report by Reuters.
"The trend is becoming clear and I don't think they (Japan) are going to back down from it, despite Chinese concerns," said Ian Storey, a regional security expert at Singapore's Institute of South East Asian Studies.
Prime Minister Shinzo Abe's government has also reportedly offered 10 coast guard vessels to the Philippines.
This comes weeks after the two countries signed an agreement to facilitate regular meetings between their vice-defence ministers. Also, reports have suggested that medical professionals of Japan's military have been training Vietnamese submarine officials on how to avoid "decompression sickness" the agency said.
Japan's moves are seen as seen as "natural" by the Philippines. Its armed forces spokesman Colonel Restituto Padilla said it would be "natural for Japan and the Philippines to join forces to help each other secure these sea lanes".
China and Japan both claim a group of islands in the East China Sea that the Chinese call 'Diaoyu' and the Japanese 'Senkaku'. The problem over the islands has, over the years, been the triggering factor for political rift between the two neighbours.