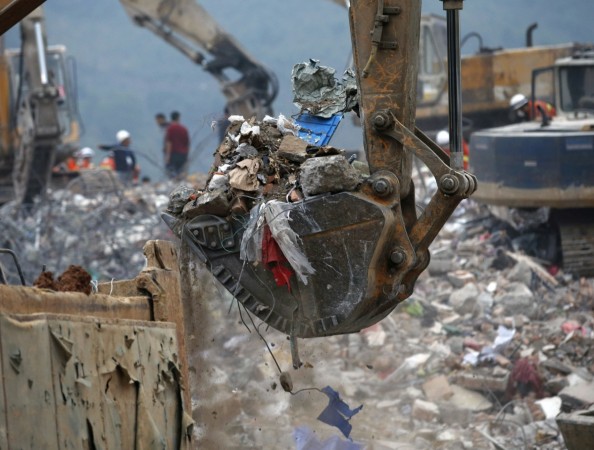 At least 35 people were reportedly buried alive in a landslide hit a construction site in the Taining County of Sanming City in China's Fujian Province on Sunday, Xinhua news agency reported.
All the missing people were workers living at the construction site of a hydropower project, said an Associated Press report.
The landslide that occurred around 5 a.m. buried the living area of the workers and an official building. It is believed to have occurred due to rainfall over the past few days, but the actual reason has not been ascertained yet.
Rescue operations were underway at the site of the accident, Taining county official Wei told AP. Firefighters and the police were trying to pull out the people buried under the mud and rocks.